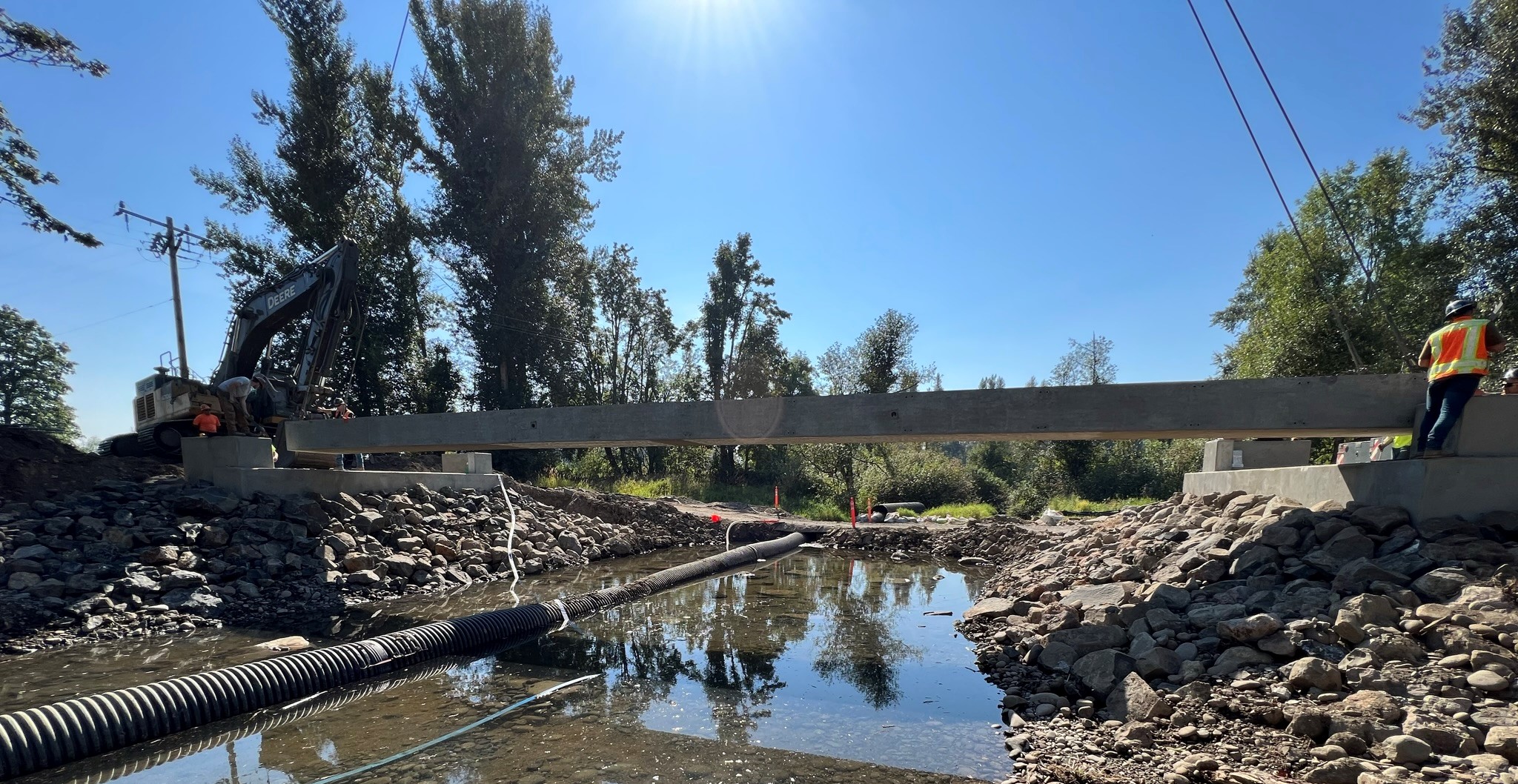 Careers
Bridge Engineer Job Opportunity
We are currently looking to hire a Bridge Engineer to provide both office and field support for bridge design, construction, and inspection projects located around the Pacific Northwest. The ideal candidate will have experience with bridge design and construction process with knowledge of reinforced and prestressed concrete, steel, and timber structures. Depending on candidate experience, the position can be catered to leading complex design projects or working under the guidance of a senior bridge engineer. It is critical though that candidates are detail oriented, have demonstrated ability to manage their time well, and are effective communicators. The position is in-person located in Corvallis, Oregon, with travel for project field work expected.
Duties & Responsibilities
Design permanent and temporary structures, with an emphasis on bridges and related structures.
Assist with project related field work including: topographic surveys, inspection of in-services bridges, construction staking surveys, and construction observations.
Perform engineering tasks in accordance with applicable design standards, including project drawings, design calculations, load rating calculations, development of cost estimates and specifications.
Use computer-aided design and drafting software.
Review designs, plans, specifications, and estimates for completeness and accuracy.
Prepare project reports and correspondence.
Provide project construction support including review of construction submittals and construction shop drawings.
Other duties as assigned within the scope of responsibilities and requirements of the job.
Qualifications
Minimum Requirements
Bachelor's degree in Civil Engineering, or related degree.
1 year of relevant experience.
Proficient in Microsoft Office, with emphasis on Word and Excel.
Knowledgeable in drafting software application such as AutoCAD, Civil 3D, or Carlson.
Strong technical writing, analytical and communication skills.
Detail-oriented with an emphasis on quality work products.
Capable of working effectively independently and within team environments.
The ability to work in the United States immediately.
Valid driver's license and insurable driving record.
Ability to pass a US DOT pre-employment drug test and abide by McGee's health, safety and drug/alcohol and harassment policies.
Physically able to work outside in a variety of weather conditions and navigate uneven terrain.
Ability to lift, pull, and push 50 pounds.
Preferred Qualifications
Advanced degree in Civil Engineering, with structural emphasis
5+ year of relevant experience
Registered Engineer (PE or SE) in Oregon (or ability to acquire within 6 months of hire)
Demonstrated experience applying major structural design codes (AASHTO, AREMA, and DOT design standards)
Proficient in MathCAD, PG Super, BRASS, and/or other structural design software
Knowledge of bridge inspection and load rating standards and procedures
Successful completion of NHI bridge inspection course(s) and/or ODOT Bridge Construction Inspection course
Benefits Package
Competitive salary with overtime compensation
Paid Time Off (PTO) and Holiday Pay
100% employer paid Medical, Dental, Short and Long Term Disability, and Life Insurance
SIMPLE IRA retirement program with up to 3% employer matching contribution
Flexible work schedule opportunities
Support for continuing education and training opportunities
If you are interested in applying for this position please submit your information using the form below and we will follow up with you shortly about this opportunity. Thank you!