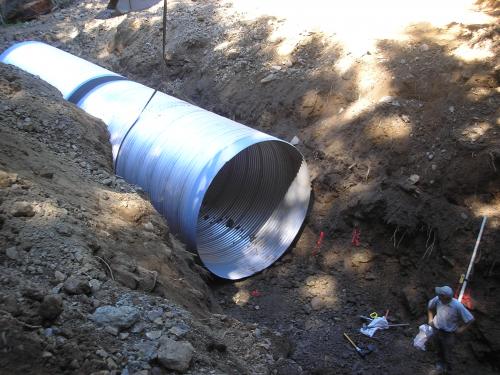 "3 Road" Culvert Replacements
Project Details:
Owner: Washington Department of Natural Resources
Contractor: Boettcher & Sons, Inc.
Project Location: Elbe, Washington
Engineering Service: Bridge Engineering
Key Staff:
Alex Dunn

Project Summary:
McGee Engineering designed three fish passable culverts in 2007 near Elbe, Washington. The existing culverts were undersized and had large outlet drops. The new culverts are 10′ diameter, buried halfway and filled with rock weirs and stream simulation material.
Project Gallery:
Click on an image to see it larger