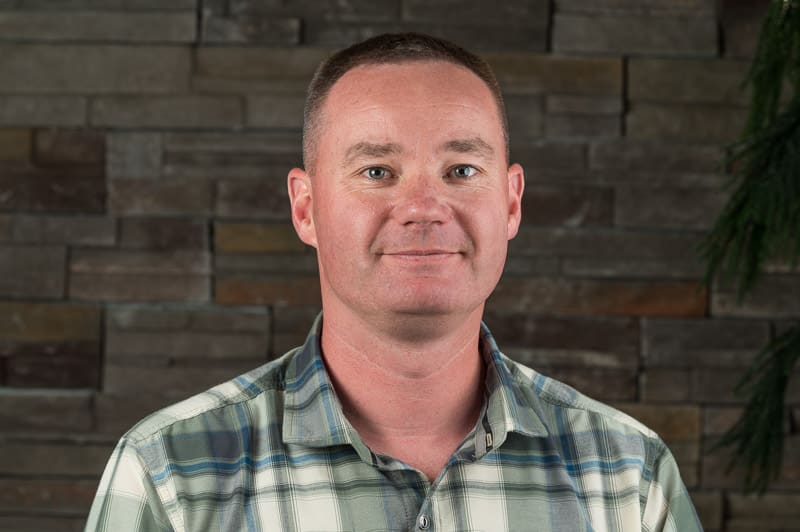 Alex Dunn, P.E.
President
Education
Bachelor of Science in Forest Engineering – Oregon State University (2003)
Bachelor of Science in Civil Engineering – Oregon State University (2003)
Biography
Alex grew up in Northern California where he developed interests in forestry, engineering, and construction. Living in the woods surrounding a historic steam powered sawmill (sturgeonsmill.com) exposed Alex to forest management, logging, and wood production. Technical drafting and pre-engineering courses in high school, and a construction apprentice program helped Alex decide that Engineering would be his future. The Forest Engineering program at Oregon State University was a good fit, so he moved north and pursued a dual degree with the Civil Engineering program. During college, his work experience included commercial construction, timber cruising, forest road and harvest unit layout, and bridge construction inspection. He was also active in the Forestry Club and Logging Sports Team.
Alex began working for McGee Engineering part time during college and gained a full-time position when he graduated in 2003. The opportunities provided at McGee have enabled him to apply his background in construction and engineering to develop successful projects for his clients. He specializes in bridge condition inspections, prestressed concrete girder design and detailing, falsework design, bridge demolition and erection planning, and permanent bridge design. After gaining engineering and leadership experience for 15 years, Alex became President of McGee Engineering in 2018.
Certifications
Registered Professional Engineer (Civil Discipline): Oregon, Washington, Alaska
"Safety Inspection of In-Service Bridges" FHWA-NHI-130055 (2014)
"Fracture Critical Inspection Techniques for Steel Bridges" FHWA-NHI-130055 (2016)
"Cold Regions Engineering Short Course" University of Washington (2019)
Affiliations
Council on Forest Engineering (COFE)
OSU Forest Engineering Curriculum Advisory Committee
Independent Community Club
Flat Mountain Riders Association
East Albany Lions Club (past member)