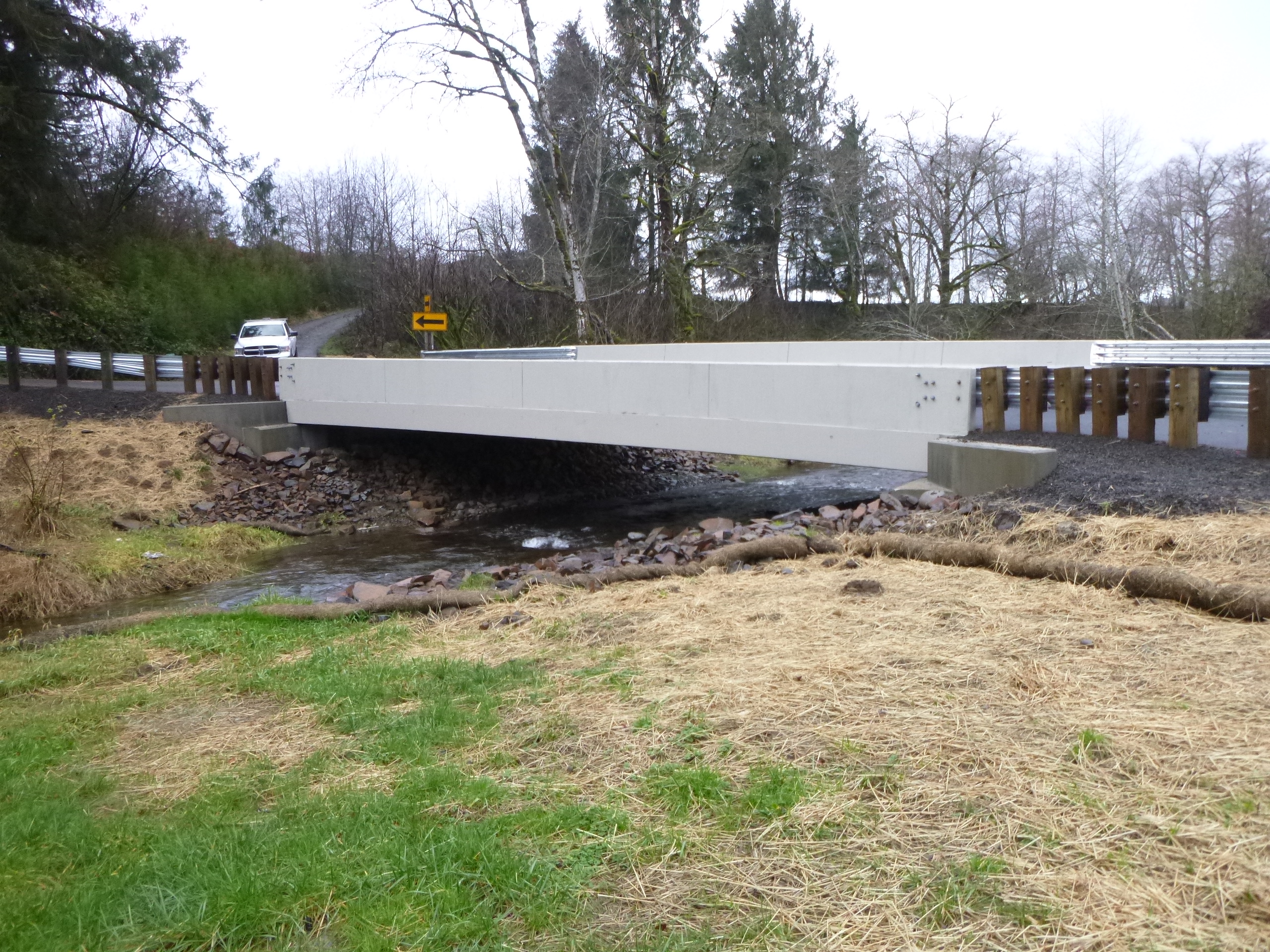 Jenck Road Bridge over Clear Creek
Project Details:
Owner: Tillamook County Public Works
Contractor: Farline Bridge, Inc.
Project Location: Cloverdale, Oregon
Engineering Service: Bridge Engineering, Bridge Inspection and Load Rating
Key Staff:
Anna Vesper
Alex Dunn

Project Summary:
McGee Engineering provided the design for a single span prestressed concrete bridge as a part of a fish passage enhancement project for the Nestucca, Neskowin, & Sand Lake Watersheds Council. The design objective was to use material previously purchased by Tillamook County to replace a fish barrier culvert where Jenck Road crosses Clear Creek. Design deliverables produced by McGee included: construction plans, Special Provisions per FP-14, cost estimate and bridge load rating with As-Built plans.
During project construction, McGee worked diligently with the contractor, watersheds council, USFS, and Tillamook County Public Works to ensure effective communication about design details and a dynamic approach to the project. Critical details for this project included: approach grading with superelevation and vertical curve elements, channel dewatering requirements, final shoulder grading, and site drainage.
To view more information about this Salmon SuperHWY project you can also visit their webpage at: http://www.salmonsuperhwy.org/peterson-creek-1
Project Gallery:
Click on an image to see it larger