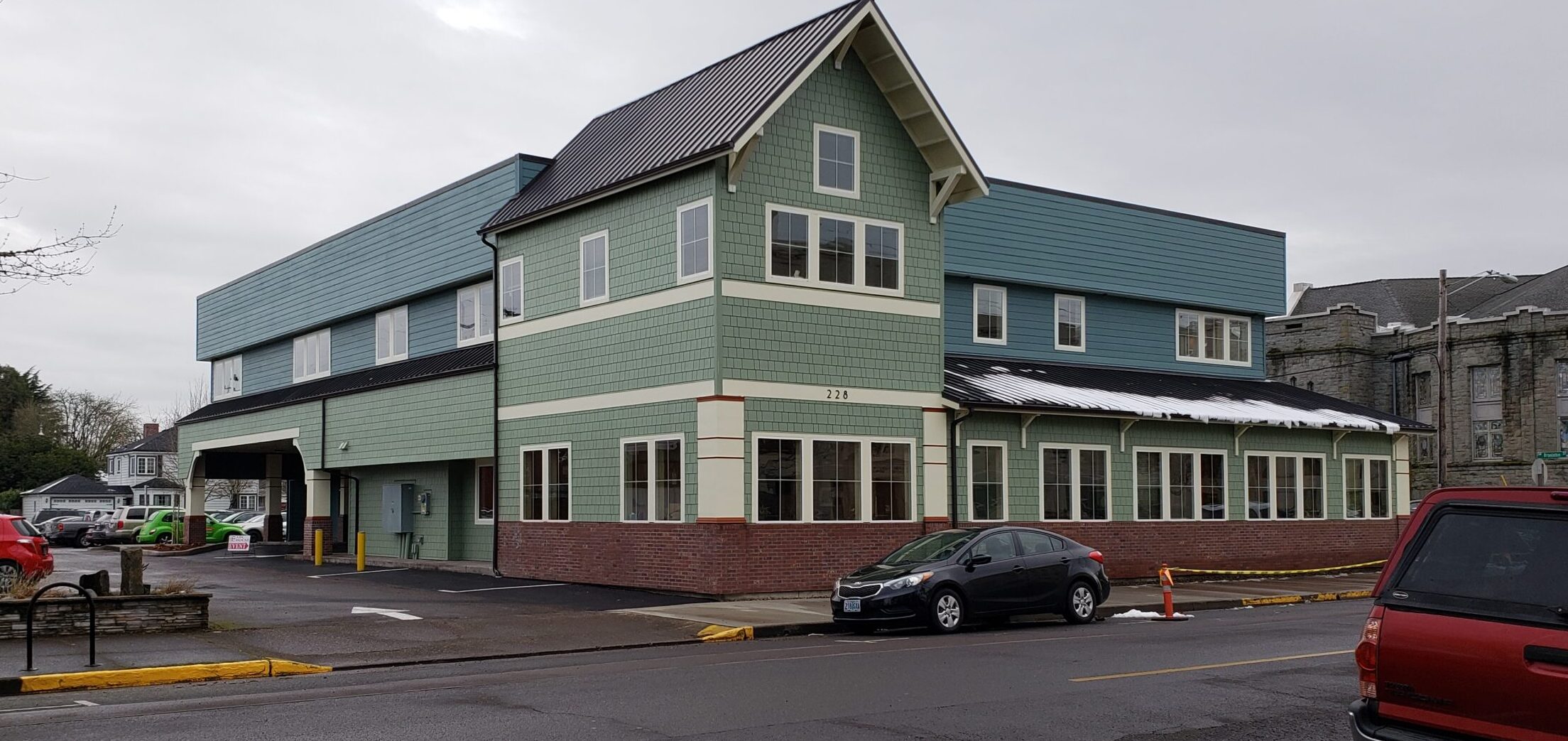 ABC House Remodel & Addition
Project Details:
Owner: ABC House
Contractor: Gerding Builders
Architect: Broadleaf Architecture
Project Location: Albany, Oregon
Engineering Service: Structural Engineering
Key Staff:
Dave Morris

Project Summary:
The ABC House is a non-profit Child Abuse Intervention Center. When they needed more space for their services, they found a former bank building in downtown Albany that had been vacant for several years. They needed structural engineering to remodel the existing space and add two stories of new office space on one end. We were part of the Owner/Architect/Contractor design team from the beginning which has huge advantages in working through the early phases of putting together a design.
First, the building was structurally reviewed to see if it was useable. The existing plans and the existing structure, which was mostly visible, were reviewed and recommendations made. When the project proceeded, we worked with the team to meet the Owner's needs while minimizing costly structural modifications. During construction when items were uncovered that were not foreseen, we worked with the Contractor and Architect to quickly come up with the simplest solution possible to keep the project moving ahead and minimize cost and delays.
Project Gallery:
Click on an image to see it larger