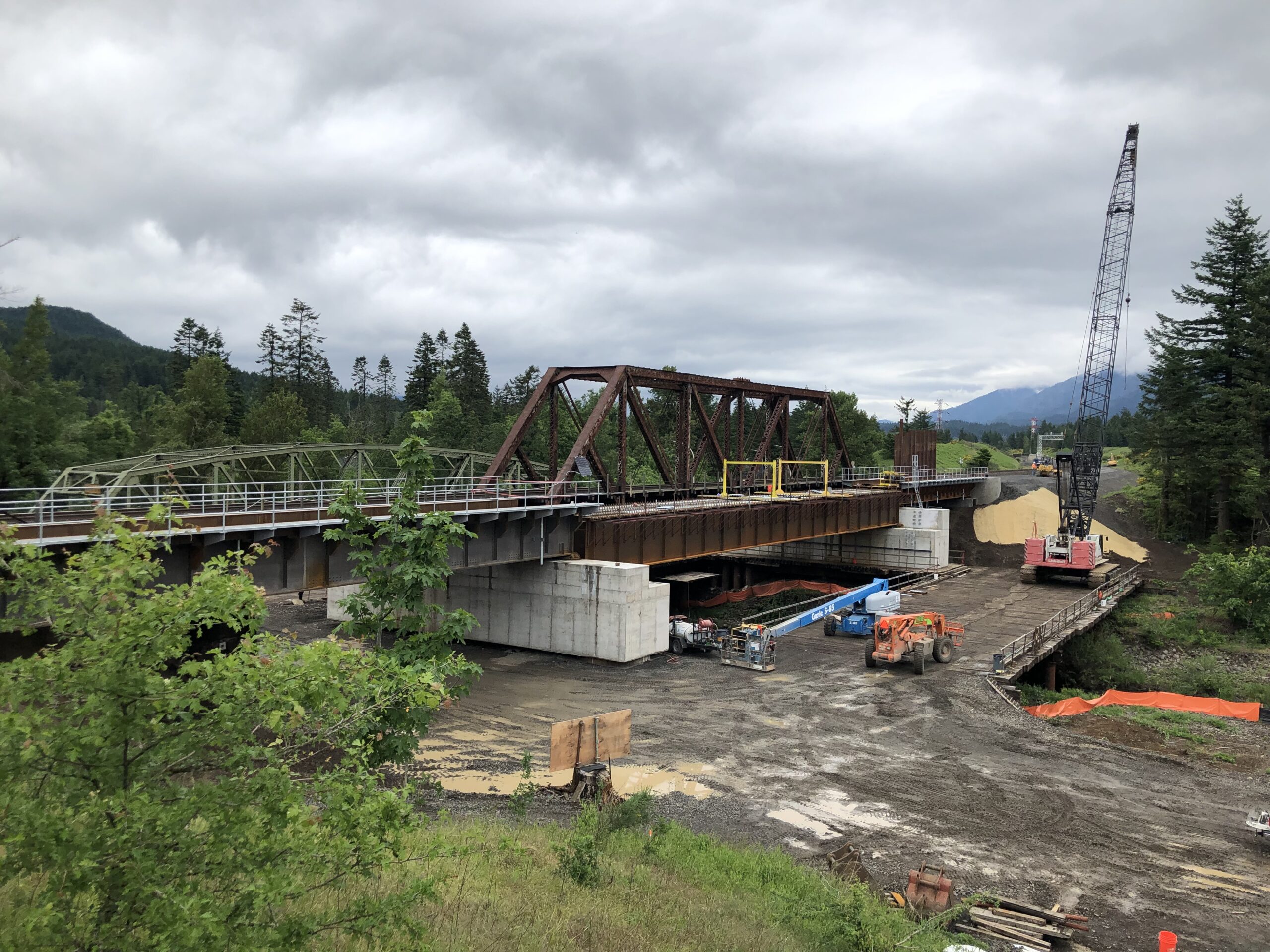 BNSF Bridge 47.0 over Hamilton Creek
Project Details:
Owner: BNSF Railway Company
Contractor: Hamilton Construction Company
Project Location: North Bonneville, Washington
Engineering Service: Construction Support Engineering, Railroad Engineering
Key Staff:
Anna Vesper
Dennis McGee

Project Summary:
McGee Engineering worked to provide contractor support engineering for the replacement of BNSF Bridge 47.0 along the Columbia River. As with many railway project there was extremely limited shutdown periods and room for alignment adjustment. So the construction of the new bridge had to be done in part underneath the old bridge as rail traffic continued using the existing structure until being shifted to the new bridge which was constructed a just a few feet off-line.
Through close and dynamic communication with Hamilton Construction, McGee worked to provide a work bridge design, construction shoring for the existing train tracks, and erection plans for the new bridge. Additionally, we provided pier cap falsework and oscillator frame detailing for the drilled shafts. The final aspect McGee assisted with was the demolition and pick details for removing the existing mainspan truss from the original alignment in one piece so it could be processed safely and more efficiently into smaller pieces from the work bridge.
Project Gallery:
Click on an image to see it larger