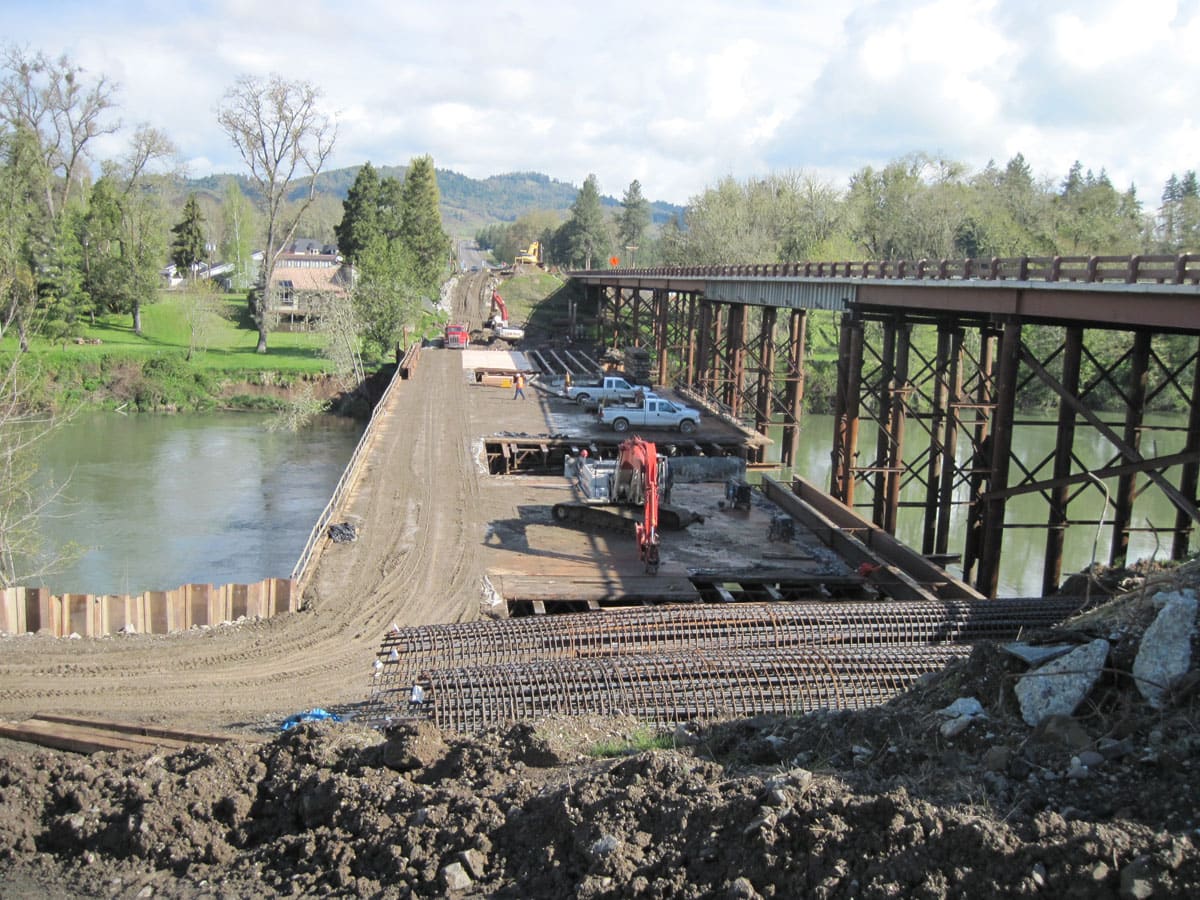 Brown Bridge
Project Details:
Owner: Douglas County
Contractor: Concrete Enterprises
Project Location: Roseburg, Oregon
Engineering Service: Construction Support Engineering
Key Staff:
Alex Dunn

Project Summary:
McGee Engineering provided construction engineering services for the Brown Bridge project near Roseburg, Oregon. The new bridge has a spliced steel girder with concrete deck superstructure founded on drilled shafts. McGee Engineering designed work bridge/demolition containment platforms, a bridge demolition plan, cap beam and deck falsework, and girder erection plan including splice towers. The contractor pursued a very aggressive schedule, requiring creative engineering solutions for work performed outside of in-water work periods. This included installation of containment platforms and partial demolition of the existing bridge with no in-water construction.
Project Gallery:
Click on an image to see it larger