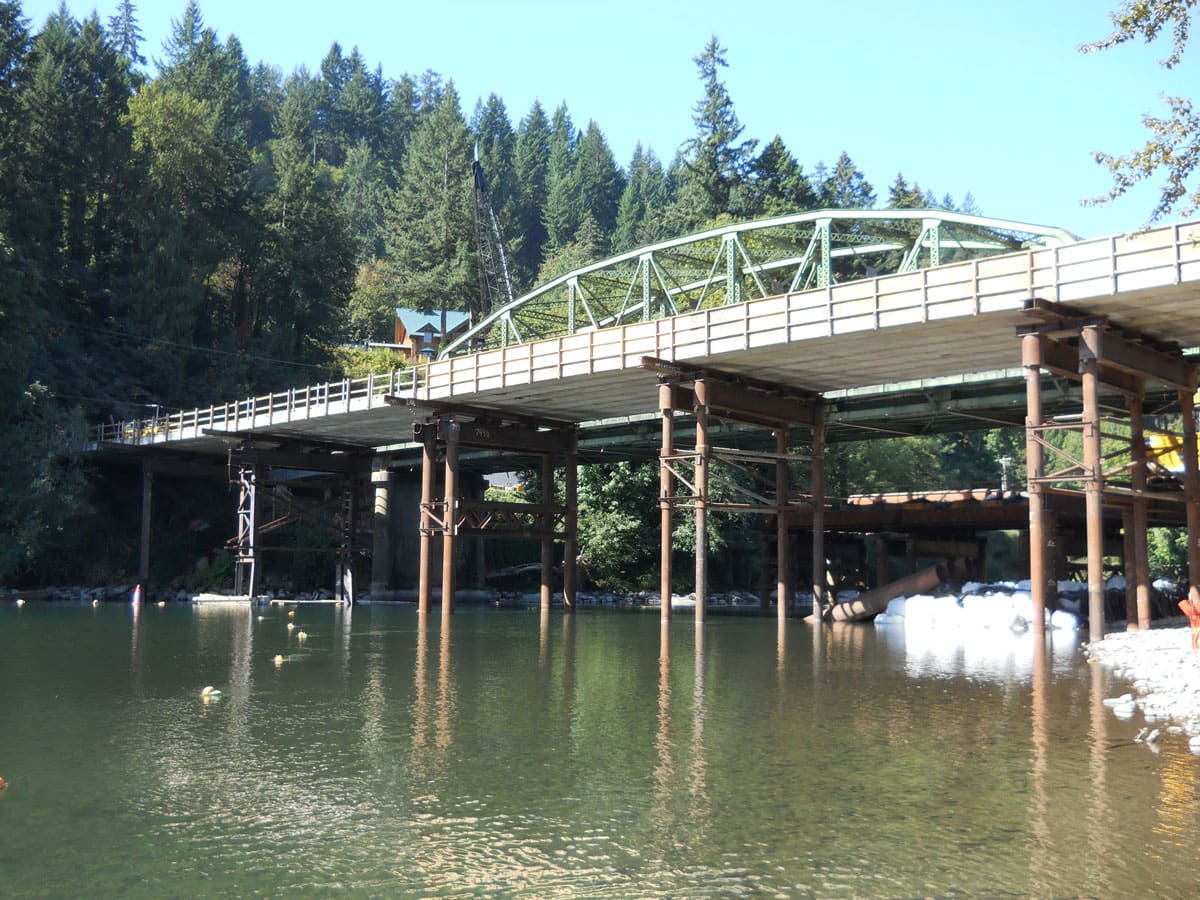 Clackamas River Bridge (Springwater Road)
Project Details:
Owner: Clackamas County
Contractor: Wildish Standard Paving
Project Location: Carver, OR
Engineering Service: Construction Support Engineering
Key Staff:
Bridger Johnson

Project Summary:
McGee Engineering provided contractor support design services in the form of a temporary detour bridge, work bridge, splice towers, cross beam falsework, deck falsework, and demolition planning.
The detour bridge design required modifying the alignment shown in the contract plans in order to use the contractor's materials at this confined site. An eco-block retaining wall was required at the north end to protect existing mobile homes directly adjacent to the detour. The work bridge was designed to handle a 506,000 lb. crane picking 110,000 lb. section of precast concrete girder. Careful consideration was given to removal of the existing truss to maintain stability and integrity during demolition.
Project Gallery:
Click on an image to see it larger