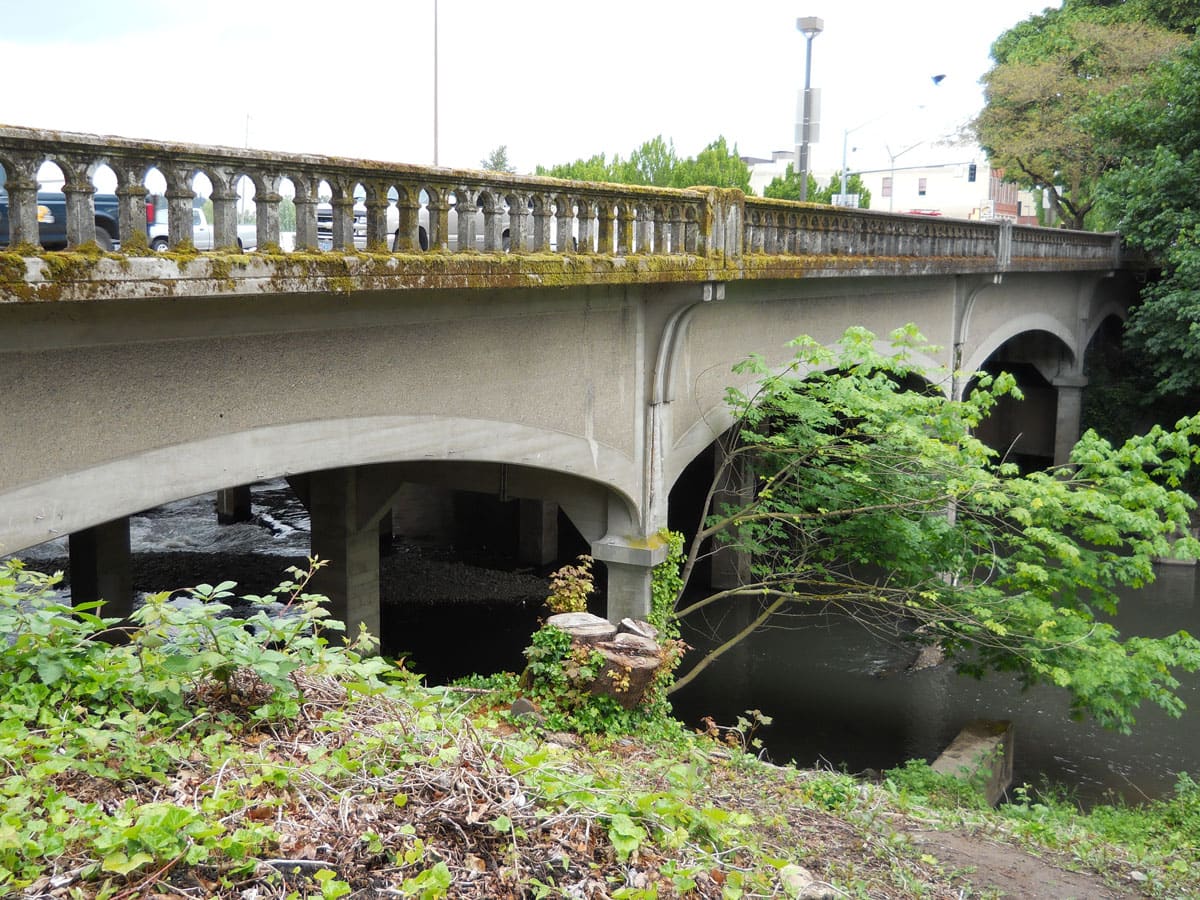 Commercial Street Bridge (at Pringle Creek)
Project Details:
Owner: City of Salem
Contractor: Concrete Enterprises
Project Location: Salem, OR
Engineering Service: Construction Support Engineering
Key Staff:
Bridger Johnson

Project Summary:
McGee Engineering provided contractor support design services in the form of work bridges/drill platforms, stage shoring, demolition containment, and erection bracing.
This project in downtown Salem required soldier pile walls at both ends of the bridge to maintain traffic on Commercial throughout construction. Additionally the existing bridge was partially demolished to allow for the first stage of the new bridge to be built. The cross beams were cut at the stage line and had to be shored to allow the remaining portion of the bridge to be open to traffic. A containment platform was installed under the entire bridge to allow for demolition access and to keep rubble out of Pringle Creek.
Project Gallery:
Click on an image to see it larger