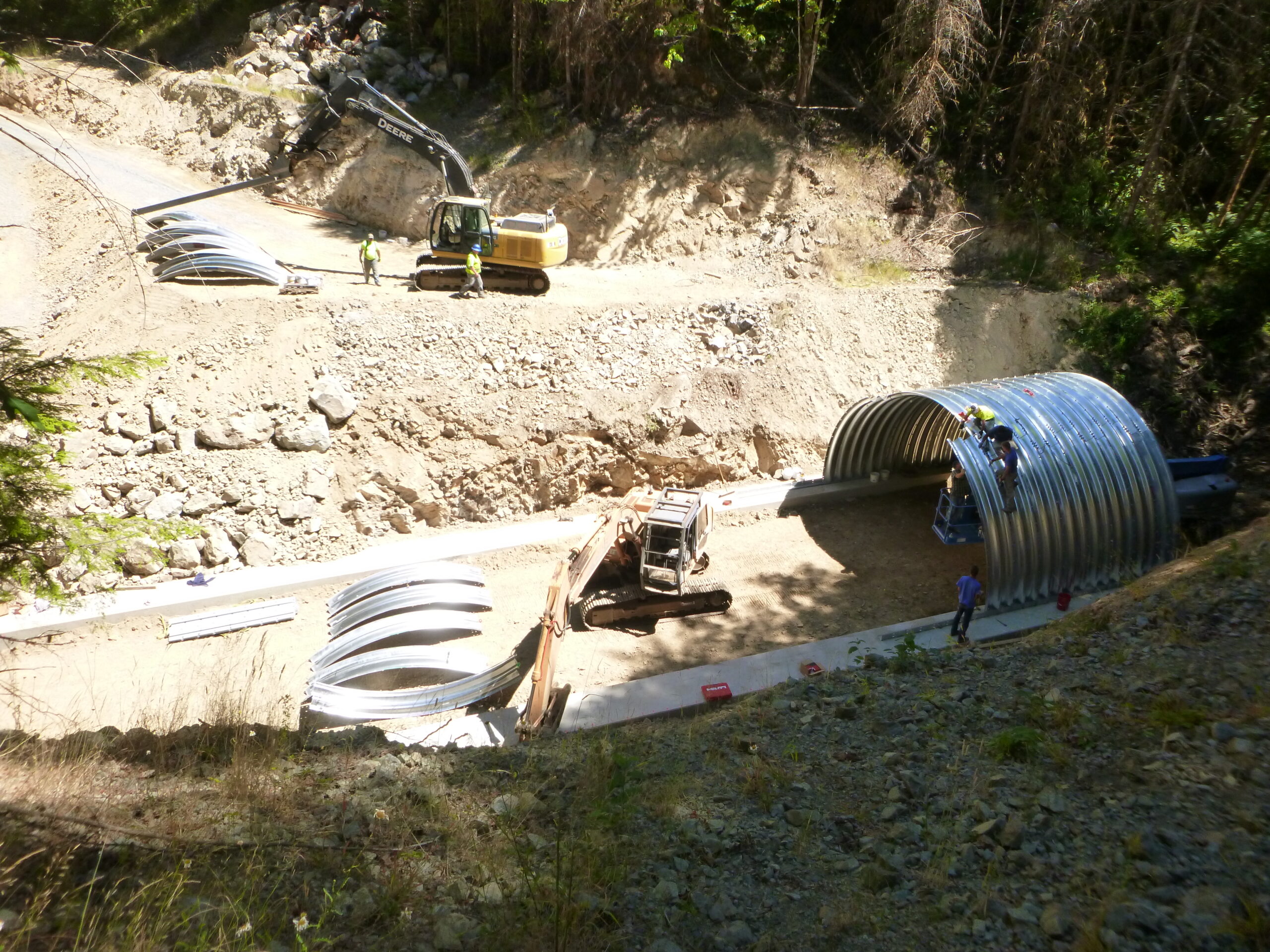 Devils Club Road over Gate Creek Tributary
Project Details:
Owner: Giustina Land & Timber
Contractor: Haley Construction Co.
Project Location: Vida, Oregon
Engineering Service: Bridge Engineering
Key Staff:
Bridger Johnson

Project Summary:
This project began when an existing corrugated metal culvert began to fail. Giustina Land & Timber hired McGee Engineering to design a replacement structure and restore access to timber operations on the far side.
There were several factors that complicated this project: There is a tremendous amount of large, woody debris and soil just upstream of the crossing due to a previous landslide, the grade-to-grade distance from the channel elevation to the roadway elevation is approximately 30', and the road makes a 100' radius curve at this location. Additionally, ODFW determined that the creek provides important fish habitat.
After looking at several bridge options we opted to use a corrugated steel arch from Big R Bridge founded on cast-in-place footings. The selected arch has a 13'-2" rise and a 26'-4" span which should allow most of the large debris to freely move through the structure without becoming lodged inside. To allow for removing any debris that gets hung up at the entrance to the arch an access road will allow an excavator to clean out the entrance.
Project Gallery:
Click on an image to see it larger