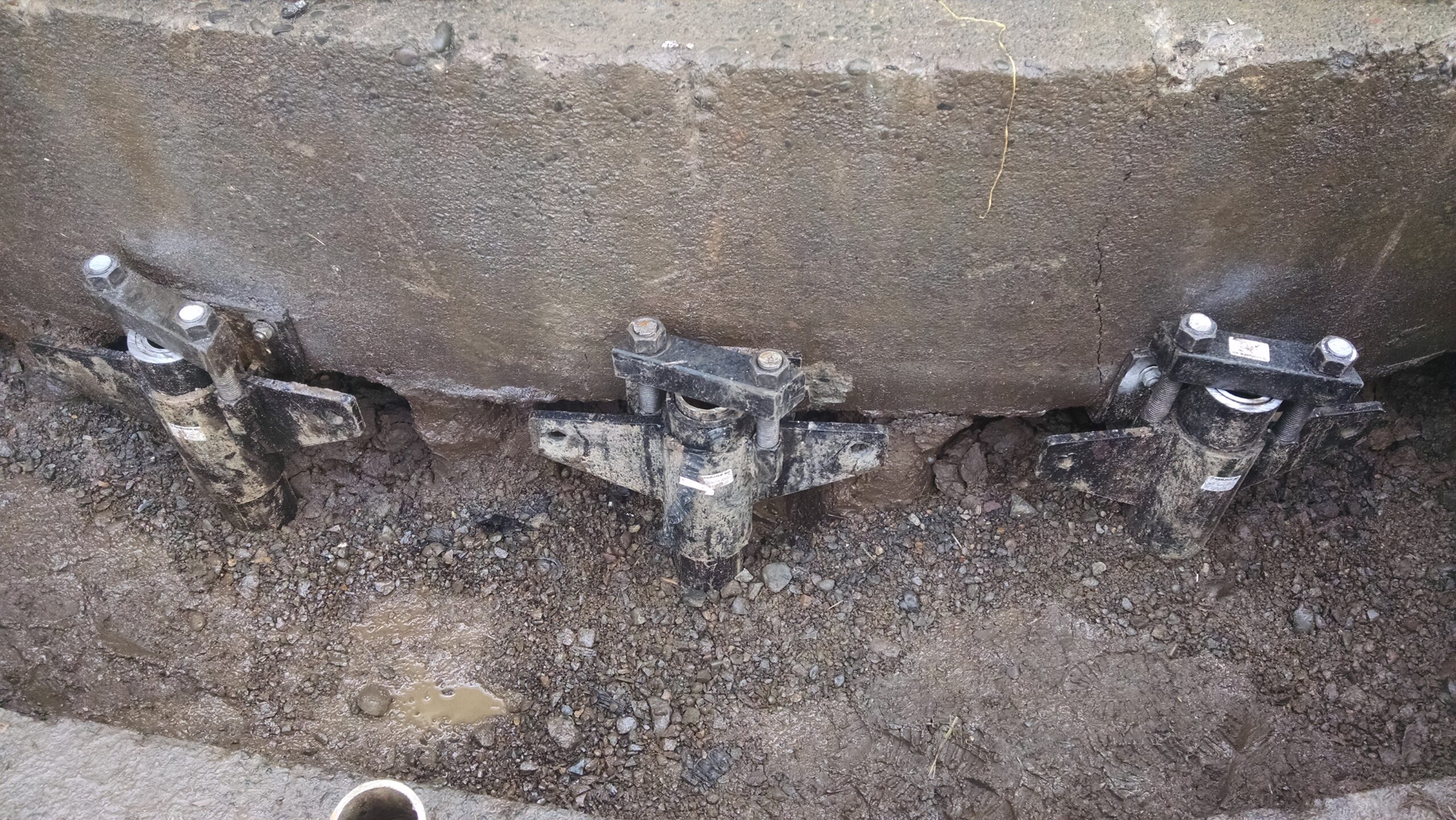 Grain Millers Silo Reinforcement
Project Details:
Owner: Grain Millers, Inc.
Contractor: Ram Jack Northwest
Project Location: Eugene, Oregon
Engineering Service: Structural Engineering
Key Staff:
Dave Morris

Project Summary:
The Grain Millers site in Eugene had noticed some movement at the top of their 96' tall grain silos and asked for our review and recommendations. Using our surveying capabilities, we verified the extent of the movement and recommended that the silos be monitored to see if the movement was progressing. We performed this monitoring over the next year and noted that there was continuing minor movement. Grain Millers decided that they wanted to take action to stabilize the foundations.
In partnership with Ram Jack Northwest we developed a push-pile reinforcing system that attached to the existing foundation of the silos and stabilized the structures. We continued to monitor the silos over the next three years and verified that that there was no additional foundation movement.
Project Gallery:
Click on an image to see it larger