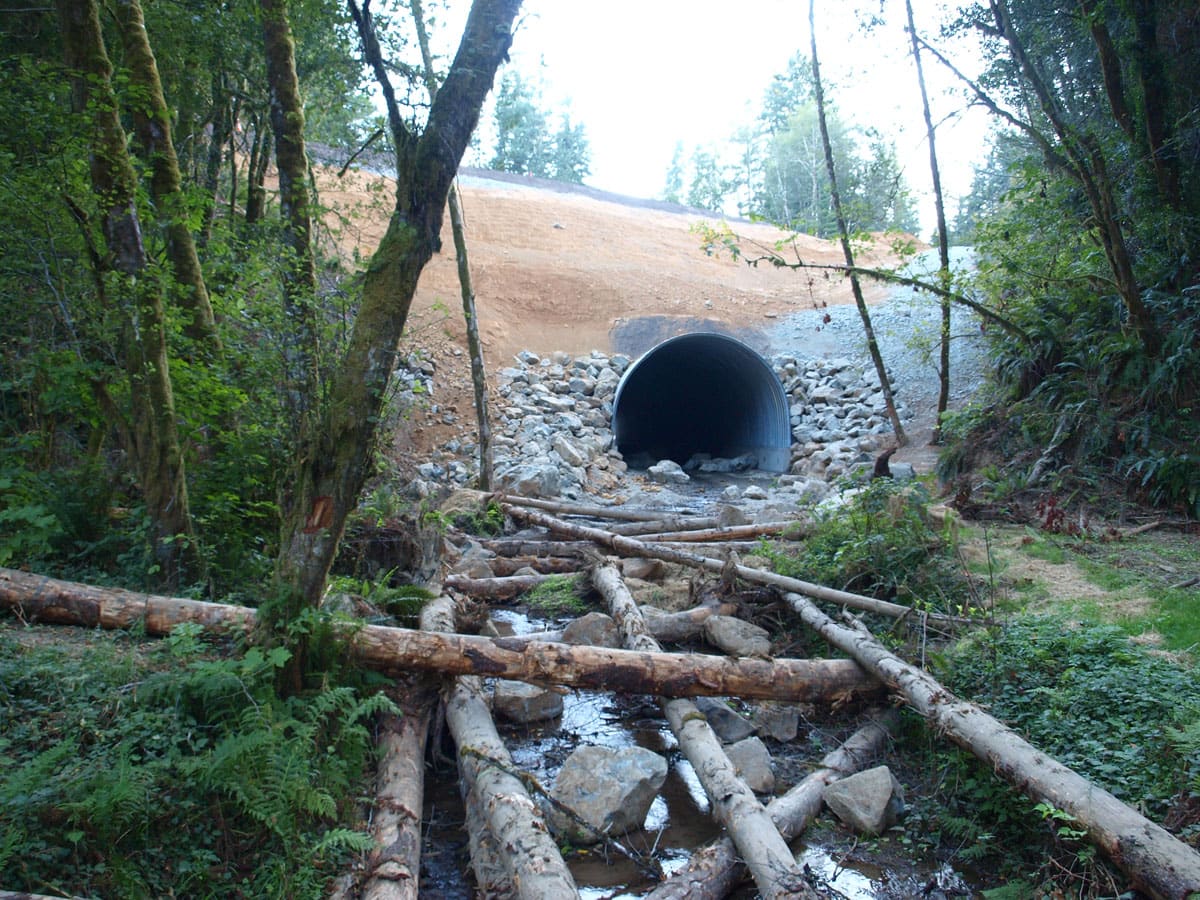 Hodges Creek Culvert Replacement
Project Details:
Owner: Weyerhaeuser Company
Contractor: Richardson Construction, Inc.
Project Location: Coos Bay, Oregon
Engineering Service: Bridge Engineering
Key Staff:
Alex Dunn

Project Summary:
McGee Engineering designed a multi-plate arch structure to replace a failing 8' diameter culvert near Coos Bay, Oregon in 2012. The existing culvert was buried 75' deep under 37,000 cubic yards of fill. Cast-in-place concrete footings were designed to support a 28' span by 16.5' rise Super-Cor Arch (provided by Big R Bridge). The new structure maintains the existing road geometry and opened fish habitat above the crossing on this tributary to the Millicoma River.
Project Gallery:
Click on an image to see it larger