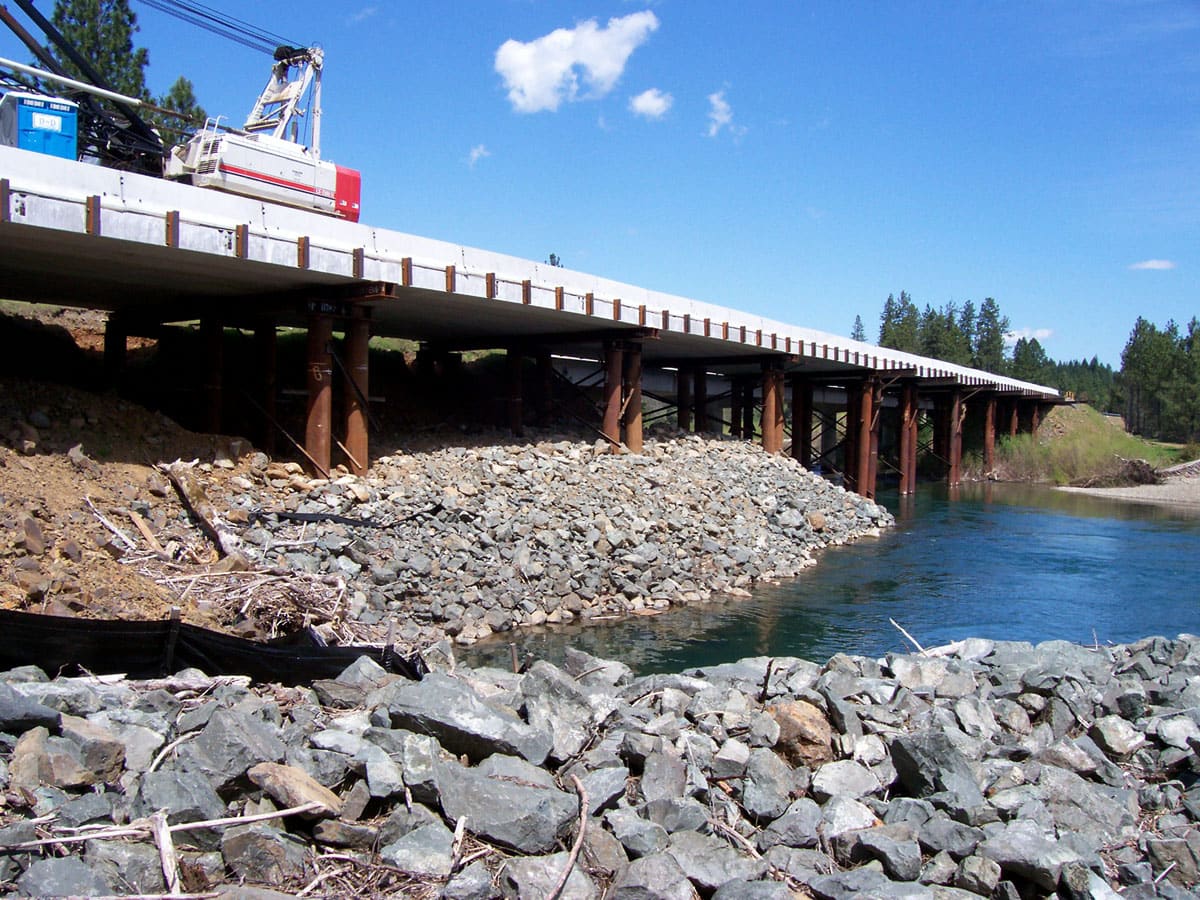 Illinois River Bridges
Project Details:
Owner: Oregon Department of Transportation
Contractor: Hamilton Construction
Project Location: Cave Junction, Oregon
Engineering Service: Construction Support Engineering
Key Staff:
Alex Dunn

Project Summary:
McGee Engineering provided a variety of contractor engineering services in 2005 for a multi-bridge project on Highway 199 near Cave Junction, Oregon. We designed three detour bridges (150′, 450′, and 490′ long), girder erection plans for concrete and steel girders, demolition containment platforms, and temporary sheet pile and soldier pile shoring. The detour bridges were designed for over-the-top construction, allowing the contractor to operate their cranes on top of the detour bridge to build each span ahead of themselves and eliminate the need for a work bridge. This construction method also proves bridge capacity as it is constructed since the 190,000 pound crane exceeds normal traffic load conditions.
Project Gallery:
Click on an image to see it larger