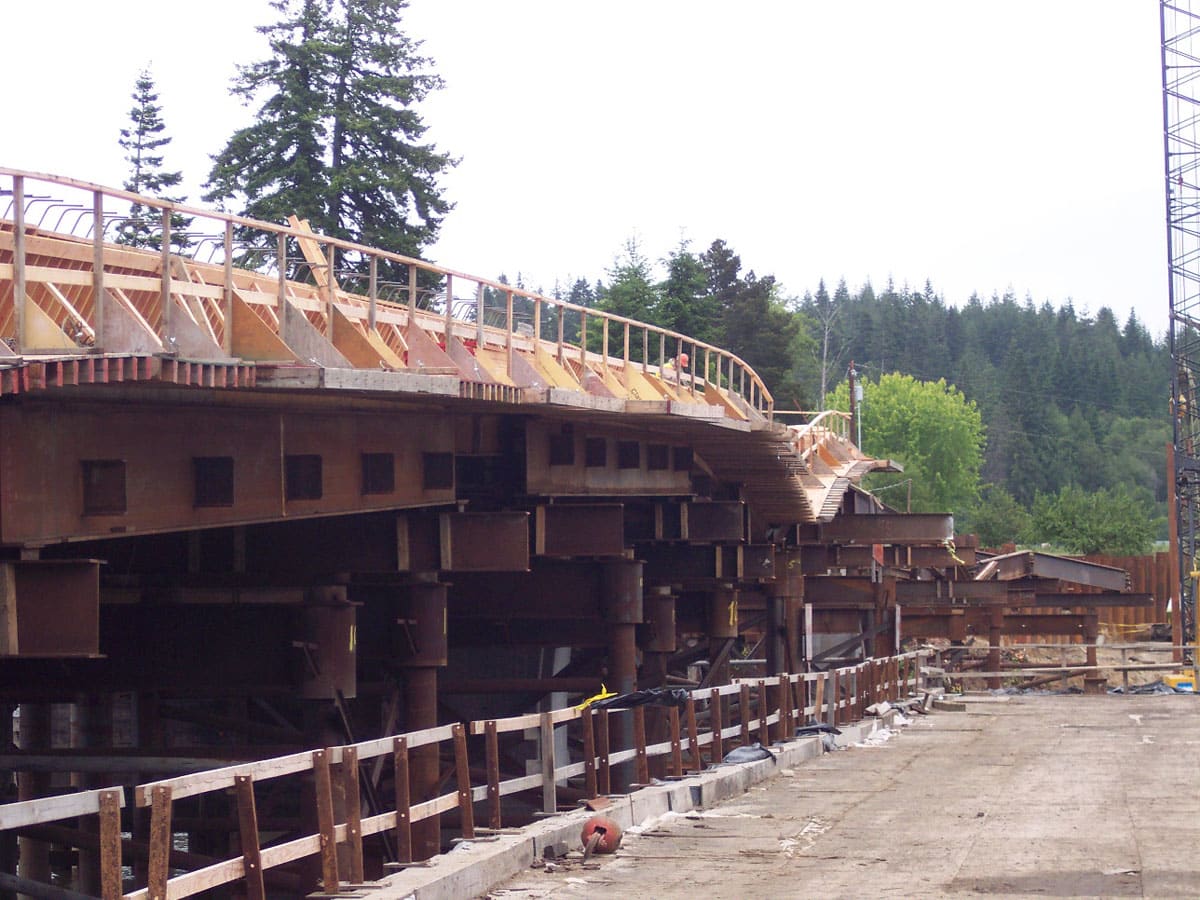 Isthmus Slough
Project Details:
Owner: Oregon Department of Transportation
Contractor: Wildish Standard Paving
Project Location: Coos Bay, Oregon
Engineering Service: Construction Support Engineering
Key Staff:
Dennis McGee

Project Summary:
McGee Engineering designed a detour bridge, work bridge, temporary shoring, and falsework to facilitate construction of a new cast-in-place concrete bridge over Isthmus Slough near Coos Bay, Oregon. This project presented many challenges, including poor soils (80′ deep mud), staged demolition of the existing bridge (which was also used as part of the detour), and new bridge geometry that required part of the detour bridge to be removed during cofferdam installation. Applying their experience with off-highway bridges, McGee Engineering designed the detour bridge so that the precast concrete slabs could be used in permanent off-highway structures after the detour use is complete.
Project Gallery:
Click on an image to see it larger