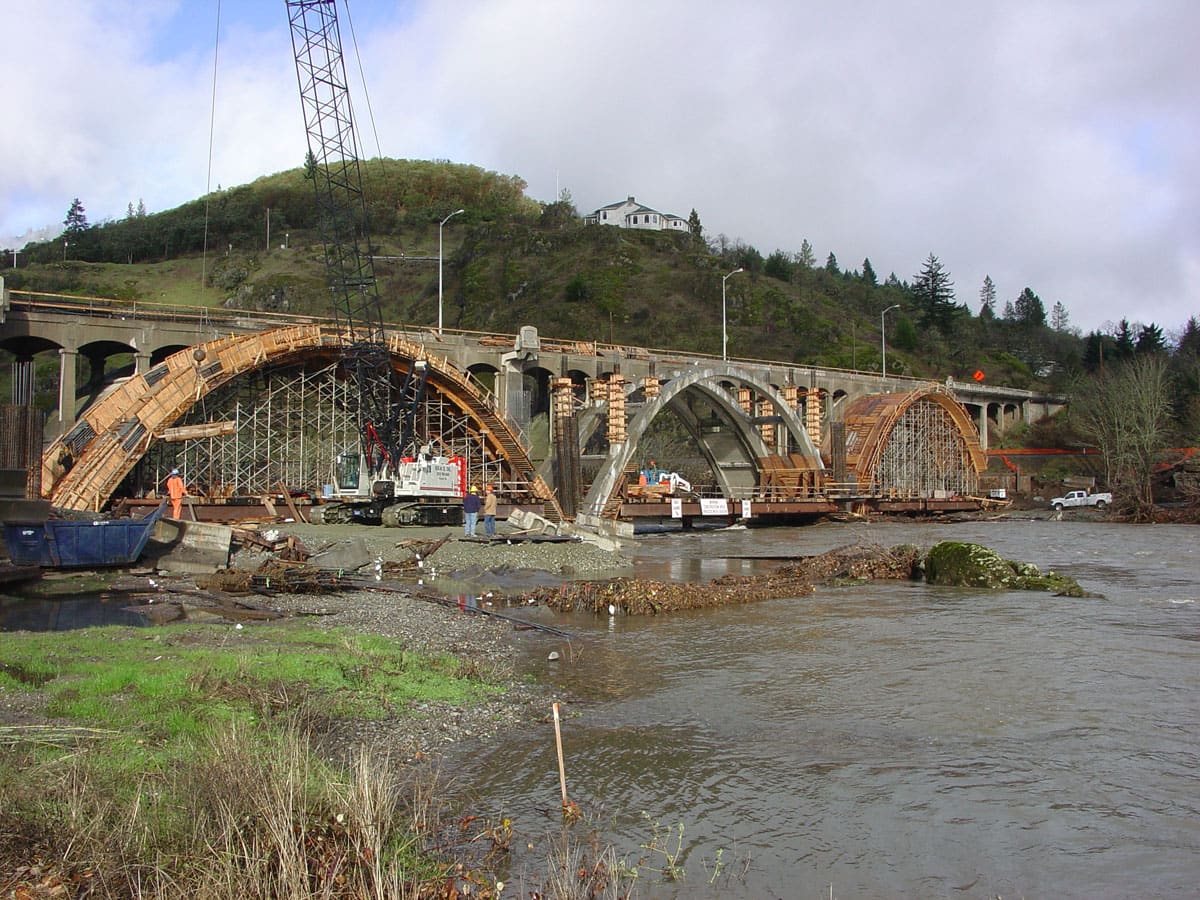 Myrtle Creek Bridge
Project Details:
Owner: Oregon Department of Transportation
Contractor: Holm II, Inc.
Project Location: Myrtle Creek, Oregon
Engineering Service: Construction Support Engineering
Key Staff:
Bridger Johnson

Project Summary:
This project consisted of widening the road over the South Umpqua River to Myrtle Creek, Oregon. The existing bridge was an historic concrete arch which the local community did not want to replace. As a result it was decided that the new bridge would be a virtual mirror image of the existing one, in effect doubling the width of the roadway.
McGee Engineering provided a variety of contractor engineering for this job. We designed two work bridges to provide equipment access for 100 ton cranes and miscellaneous smaller vehicles. We also designed the arch and deck falsework as well as a soldier pile wall to support a railroad line running beneath the east end of the bridge.
Project Gallery:
Click on an image to see it larger