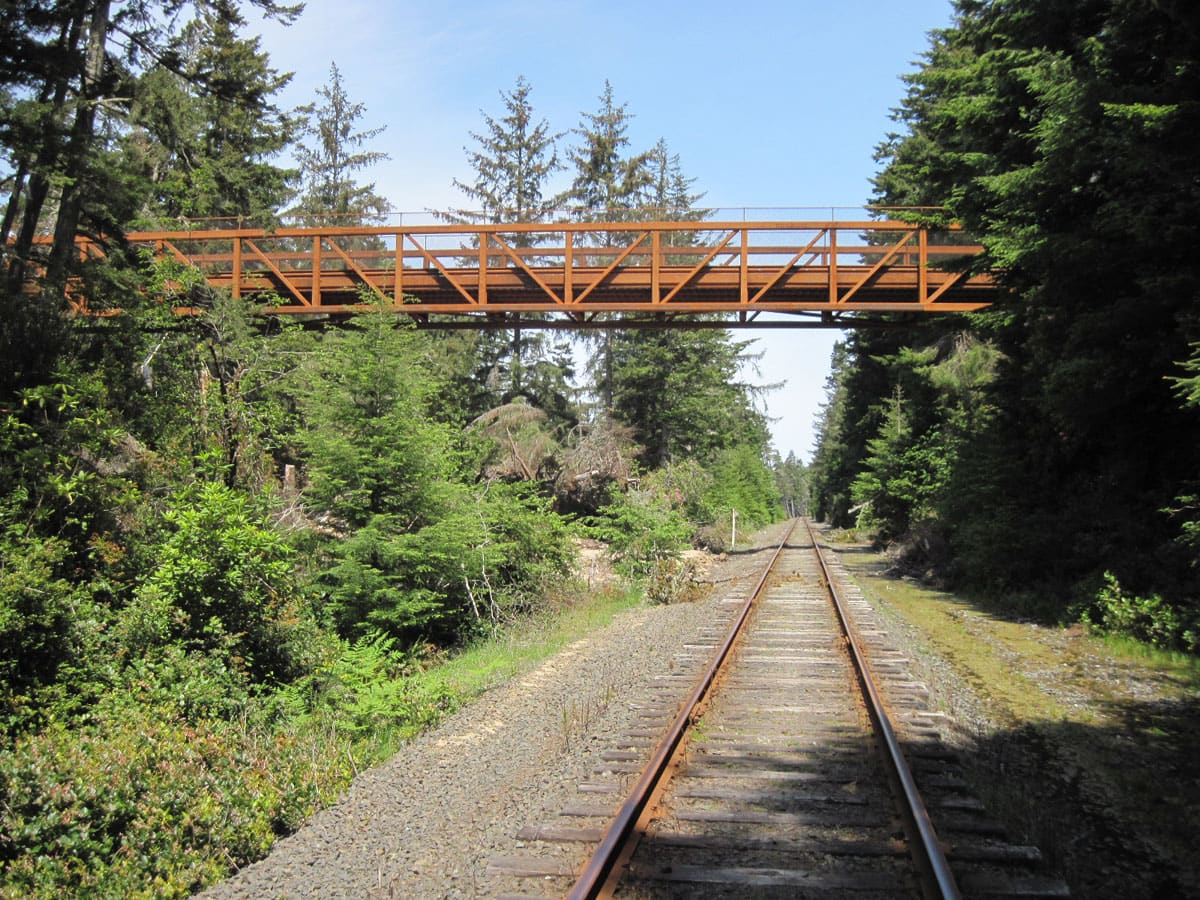 Riley Ranch Bridge
Project Details:
Owner: Coos County Parks
Contractor: Totten Construction, Inc.
Project Location: Hauser, Oregon
Engineering Service: Bridge Engineering
Key Staff:
Alex Dunn

Project Summary:
McGee Engineering partnered with Big R Bridge in 2011 to design a bridge that carries OHV and service vehicle traffic from Coos County's Riley Ranch Park to the Oregon Dunes National Recreation Area in Hauser, Oregon. McGee Engineering designed the driven pile substructure, and Big R Bridge designed the 190' single-span truss that crosses over the Coos Bay Rail Link tracks 30' below.
Project challenges included limited equipment access to the West end of the bridge, which required a seven mile journey over the sand dunes. The Contractor used a 300-ton crane stationed at the East end to hoist equipment (D-4 Caterpillar, etc.) and a 150-ton crane to the West end for bridge erection. The 300-ton crane drove piles for both bents from the East end.
The new bridge has helped make Riley Ranch a popular destination for OHV enthusiasts looking for direct access to the dunes.
Project Gallery:
Click on an image to see it larger