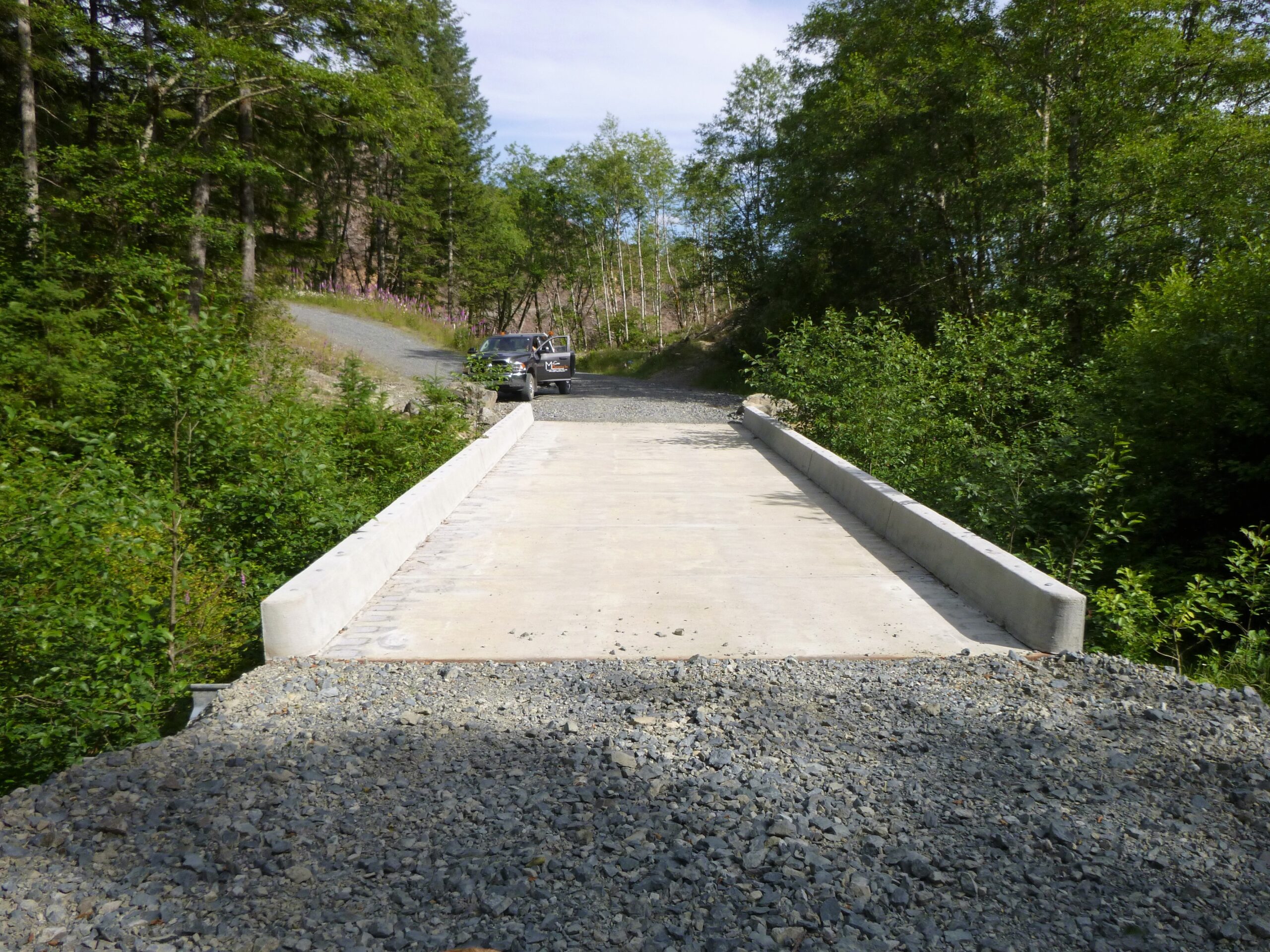 Wild Boy Creek Bridge Deck Replacement
Project Details:
Owner: Weyerhaeuser Company
Contractor: Brumfield Construction, Inc. & Five Rivers Construction, Inc.
Project Location: Washougal, Washington
Engineering Service: Bridge Engineering, Bridge Inspection and Load Rating
Key Staff:
Anna Vesper
Jim Gibeau

Project Summary:
McGee Engineering was initially contacted by the landowner to establish a bridge inspection program across their ownership in southwest Washington. While conducting the inspections, the existing bridge over Wild Boy Creek was flagged as an atypical steel girder bridge with sub-standard steel channel deck and timber rail system. Due to the bridge's location on a main haul route for heavy equipment and logging traffic, the landowner contracted McGee Engineering to further quantify the bridge and complete a load rating of the existing structure to evaluate its existing capacity and the potential to use the existing steel girders with a new deck system for the crossing.
The final project design was a composite precast concrete deck with precast rails which permitted the use of existing steel girders and recycled the existing steel channel deck into shear connectors on top of the girders. By engaging the composite action between the deck and girders, the overall deck running width was increased from the existing 15'-0" gravel running surface to 16'-0" concrete running surface to better accommodate a road junction near one end of the bridge and provide a low maintenance and durable deck system. Additionally, the deck replacement work was supplemented with the installation of a corrugated steel backwall, new steel diaphragms, and engineered bearings under each girder, further increasing the longevity of the steel structure.
This project was designed and completed outside of the in-water work period to capitalize on contractor availability and made use of precast deck panels which could be cast off-site and erected using a readily available 330 or 450 model excavator.
Project Gallery:
Click on an image to see it larger