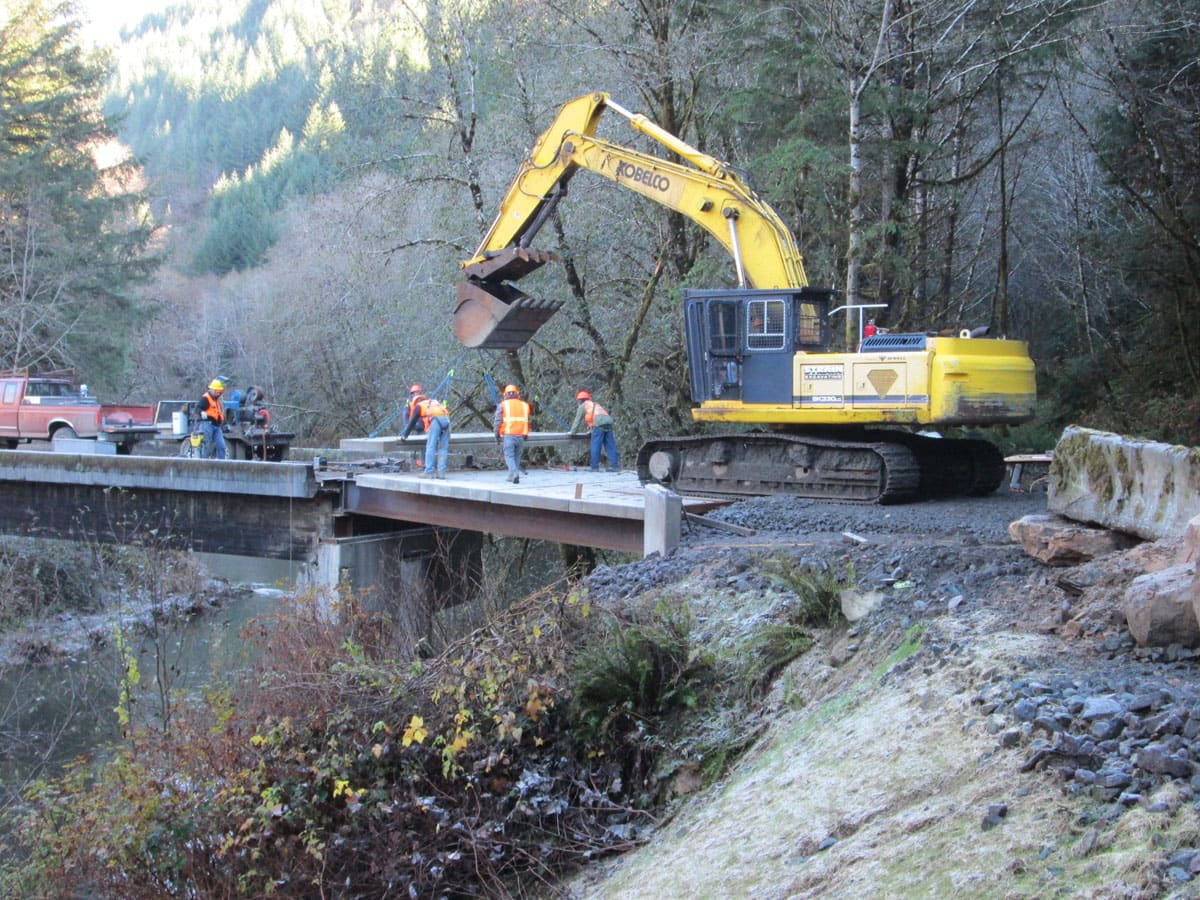 Williams River Bridge Replacement
Project Details:
Owner: Weyerhaeuser Company
Contractor: Richardson Construction, Inc.
Project Location: Coos Bay, Oregon
Engineering Service: Bridge Engineering, Bridge Inspection and Load Rating
Key Staff:
Alex Dunn

Project Summary:
McGee Engineering designed steel girders and precast concrete deck panels to replace an aging glulam bridge superstructure for a private timber company. The new superstructure for the three-span bridge (30'-80'-40') was designed for constructibility in the remote location using locally available equipment. The construction is progressing "over-the-top" one span at a time so that the equipment can operate on the strengthened replacement spans. Approach conditions will be improved with a flared approach span.
Project Gallery:
Click on an image to see it larger