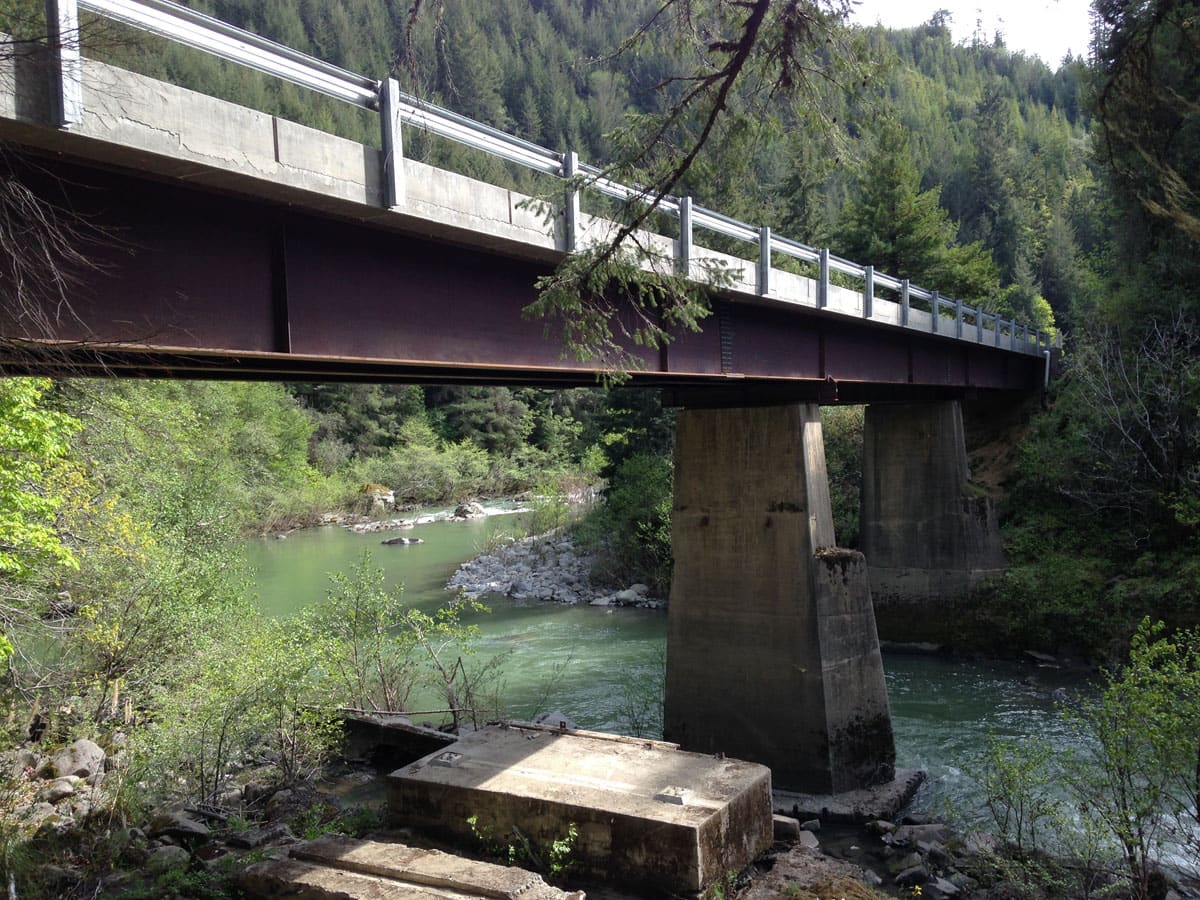 Yager No. 1 Bridge Replacement
Project Details:
Owner: Humboldt Redwood Company
Contractor: Kernen Construction
Project Location: Fortuna, California
Engineering Service: Bridge Engineering
Key Staff:
Dennis McGee

Project Summary:
McGee Engineering designed replacement structure for 210 foot 3 span bridge using steel plate girders and composite concrete deck. Design was able to reuse the existing intermediate concrete piers for vertical support with a specialized method for seismic loss protection in the event of a collapse. The reuse of these piers allowed for rapid replacement of the bridge spans and minimized impact to log hauling operations, and reduced overall project costs associated with demolition and replacement of these elements due to access limitations and steep embankments.
Project Gallery:
Click on an image to see it larger