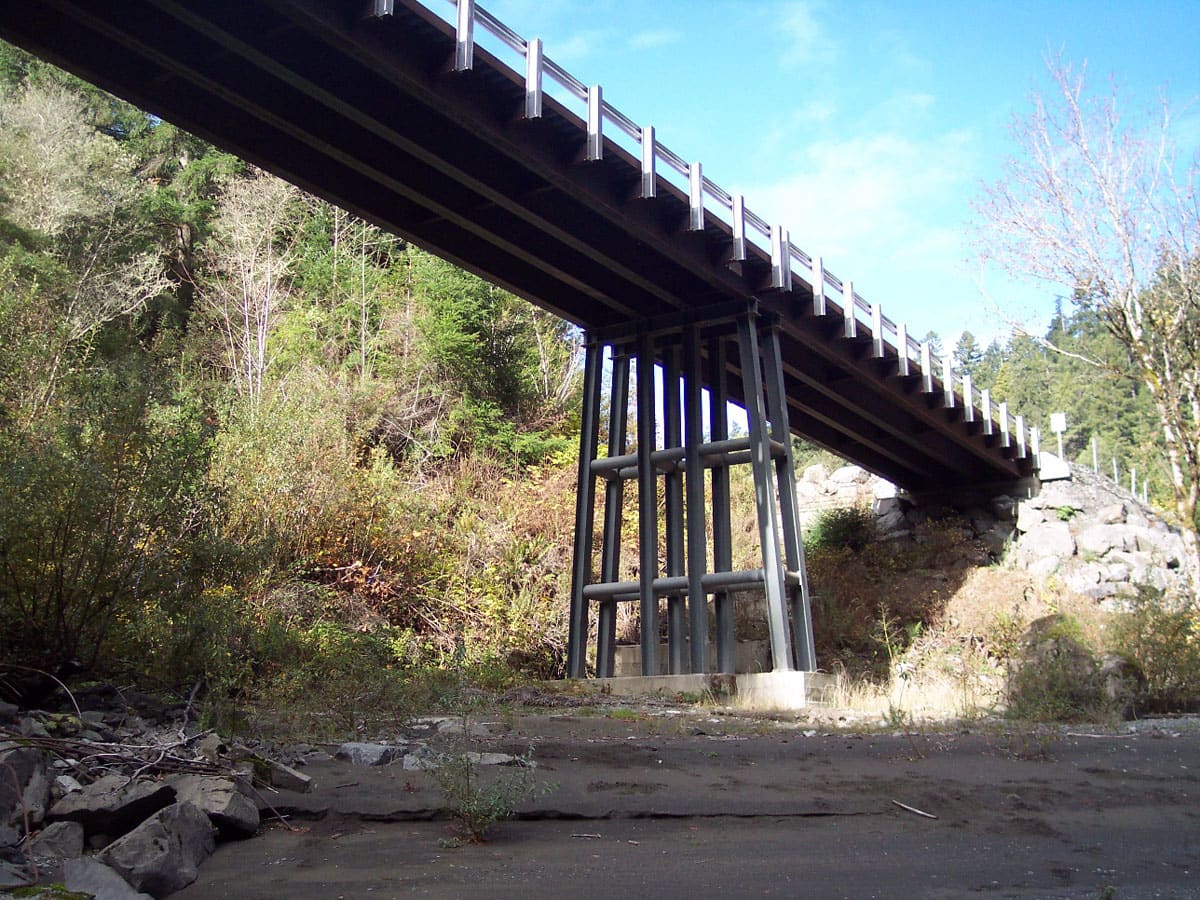 Yager No. 2 Bridge Rehabilitation
Project Details:
Owner: Pacific Lumber Company
Project Location: Fortuna, California
Engineering Service: Bridge Engineering
Key Staff:
Dennis McGee

Project Summary:
McGee Engineering rehabilitated a railroad bridge in 2002 that now provides logging truck access near Scotia, California. The existing bridge approach spans, made of redwood timbers, had reached the end of their service life. McGee Engineering designed pre-fabricated steel piers to replace the existing wooden towers, and used pre-fabricated modular steel bridges to replace the existing wooden spans. Using pre-fabricated steel allowed for rapid replacement of the bridge spans and minimized impact to log hauling operations.
Project Gallery:
Click on an image to see it larger