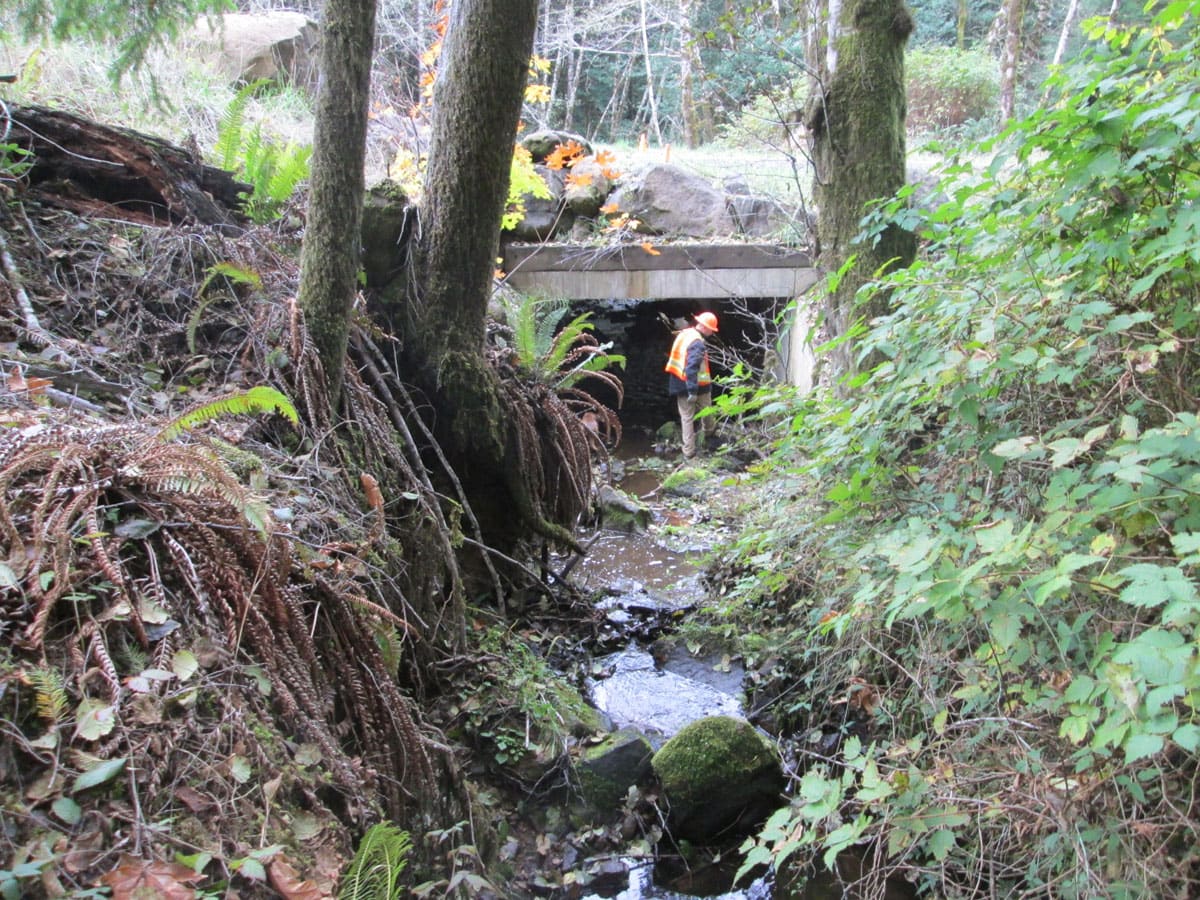 7000 Road Culvert Replacement
Project Details:
Owner: Weyerhaeuser Company
Project Location: Coos Bay, Oregon
Engineering Service: Bridge Engineering, Bridge Inspection and Load Rating
Key Staff:
Alex Dunn
Jim Gibeau

Project Summary:
McGee Engineering designed a concrete box culvert to replace a failing steel culvert in 2009 near Coos Bay, Oregon. An intersection adjacent the site prohibited installation of a traditional bridge. The box culvert is founded on bedrock and uses concrete slabs to span the crossing. Fish habitat through the site was restored after the structure was complete. McGee has continues to provide routine inspections this box culvert and other similar infrastructure for the owner.
Project Gallery:
Click on an image to see it larger