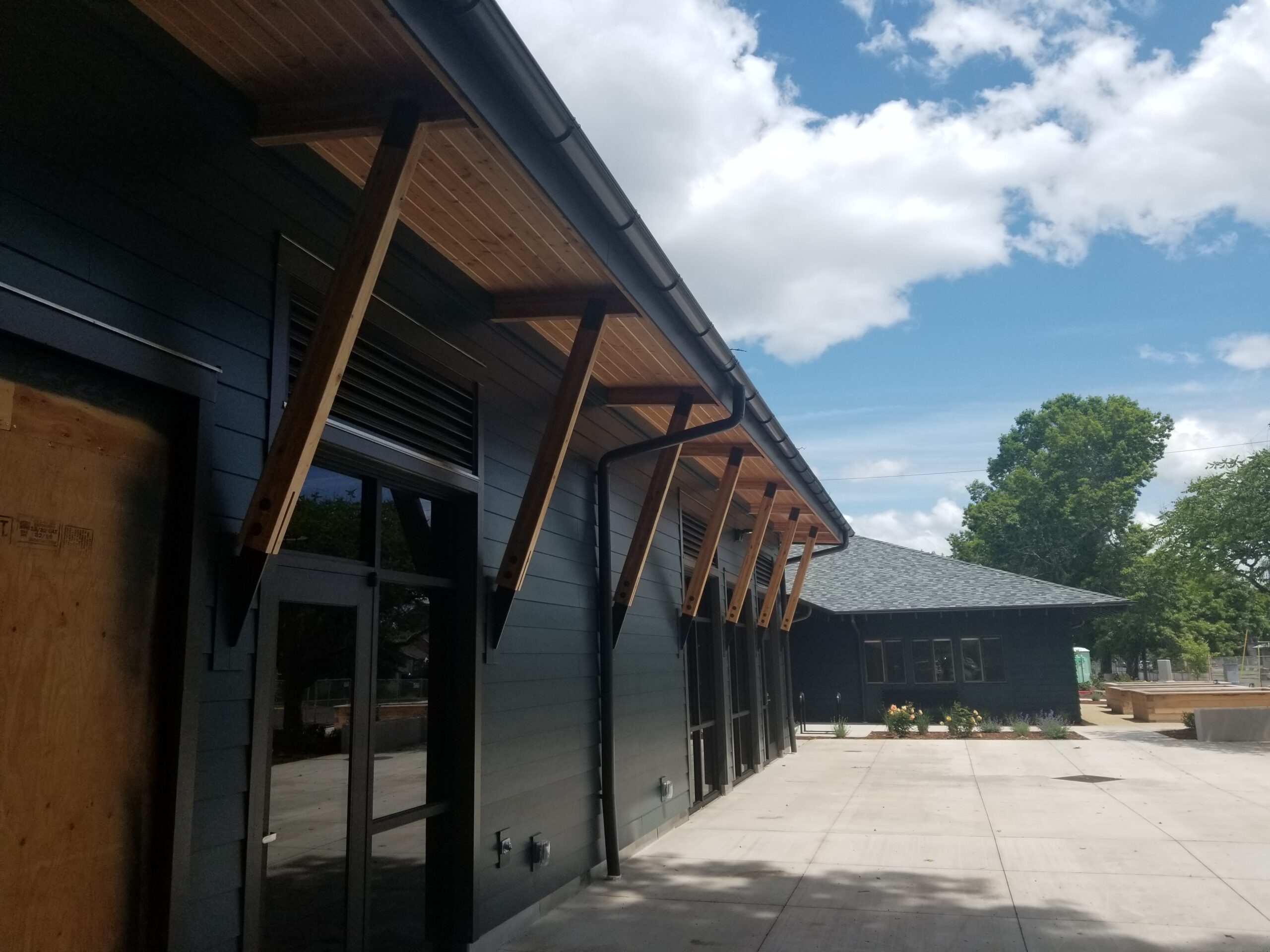 Chintimini Senior Center
Project Details:
Owner: City of Corvallis
Contractor: Wildish Construction
Architect: PIVOT Architecture
Project Location: Corvallis, Oregon
Engineering Service: Structural Engineering
Key Staff:
Dave Morris
Dan Herford

Project Summary:
The Chintimini Senior Center in Corvallis provides a wide variety of services to the Corvallis community and specifically the senior community. The existing building was more than 50 years old and had been through a series of remodels over the years. This remodel project revised the existing spaces and added a new wood framed addition on the front side with vaulted ceilings.
The first step was a demolition review to ensure that that walls, beams, and columns that needed to be removed could be removed safely. During these projects additional loading often has to be applied to the existing structure to be consistent with current design standards. On this project, new snow drift design conditions made it necessary to reinforce existing roofs in some locations, and in others new wind and seismic loads required making existing stud walls into plywood shear walls. A substantial amount of new HVAC equipment also placed new loads on the existing roof joists and ceiling joists. These were all checked and had reinforcement details designed where necessary. The new construction designed by the Architect was both architecturally and structurally interesting.
Project Gallery:
Click on an image to see it larger