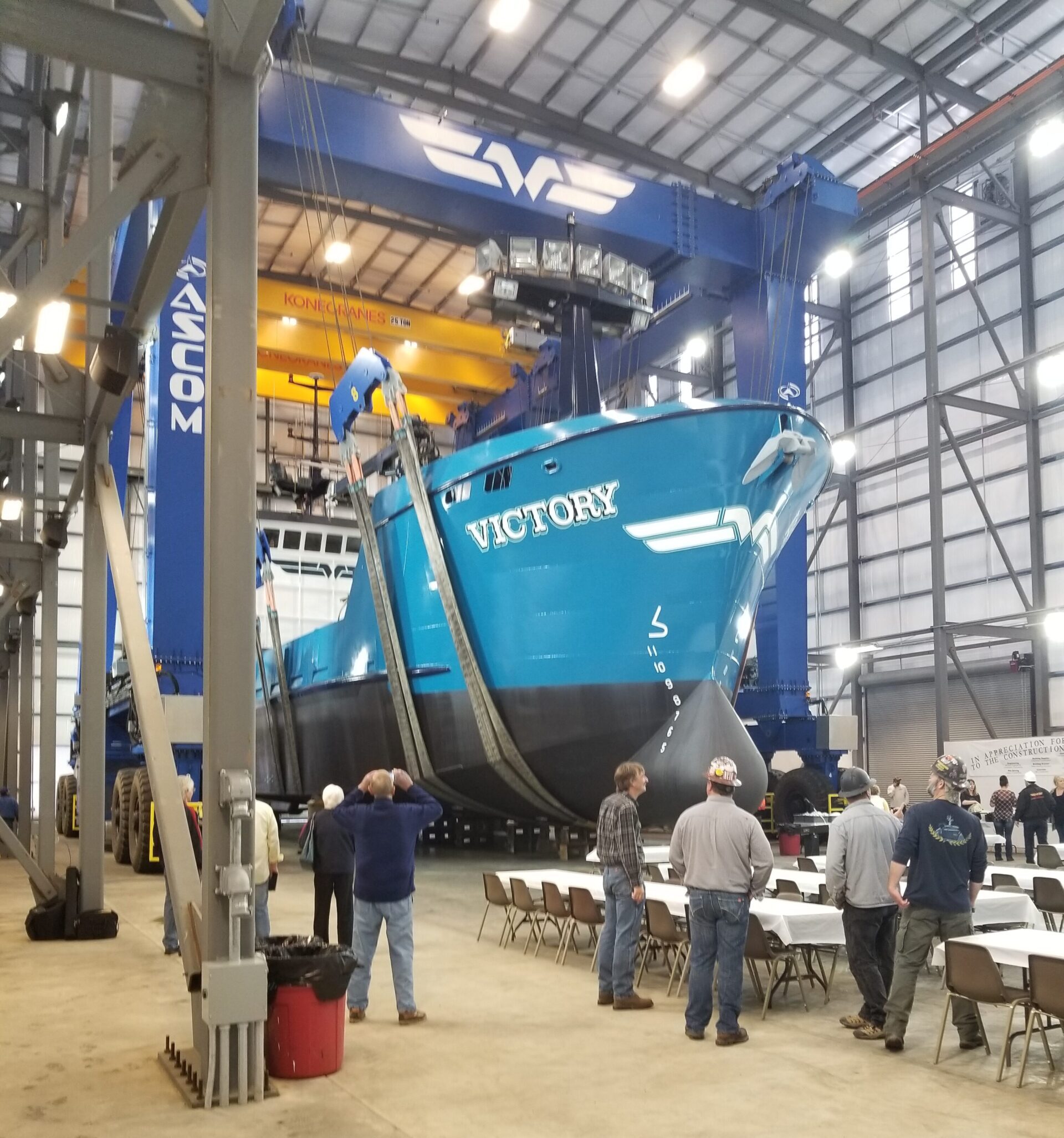 Fred Wahl Marine Boat Shop
Project Details:
Owner: Fred Wahl Marine
Contractor: Fred Wahl Marine
Project Location: Reedsport, Oregon
Engineering Service: Structural Engineering
Key Staff:
Dave Morris
Dennis McGee

Project Summary:
Fred Wahl Marine is a full-service boat building, remodeling, and repair business. Their facility, located on the Umpqua River near Reedsport, has the ability to lift boats out of the water with a mobile travel lift and set them on land. McGee Engineering was involved in the design of boat lifting facility. FWM also needed a facility where they could work on these boats inside. This required a 75' tall building with a 65' x65' door. This building was also located in a high wind and high seismic area and on soils that required a pile foundation.
McGee Engineering was able to combine our knowledge of piling, concrete foundations and structural steel design to provide a structure of the required height, that would accommodate the required door, resist the foundation loads from the 8' tall tires of the travel lift and support two 25 ton bridge cranes. The height of the building did not allow for standard pre-engineered metal building design, so we designed a custom steel frame structure that maintained many of the desired elements of pre-engineered steel while meeting the code requirements for taller buildings. McGee played the role of the lead designer on this project coordinating the work of architectural, electrical, mechanical, and geotechnical consultants.
Project Gallery:
Click on an image to see it larger