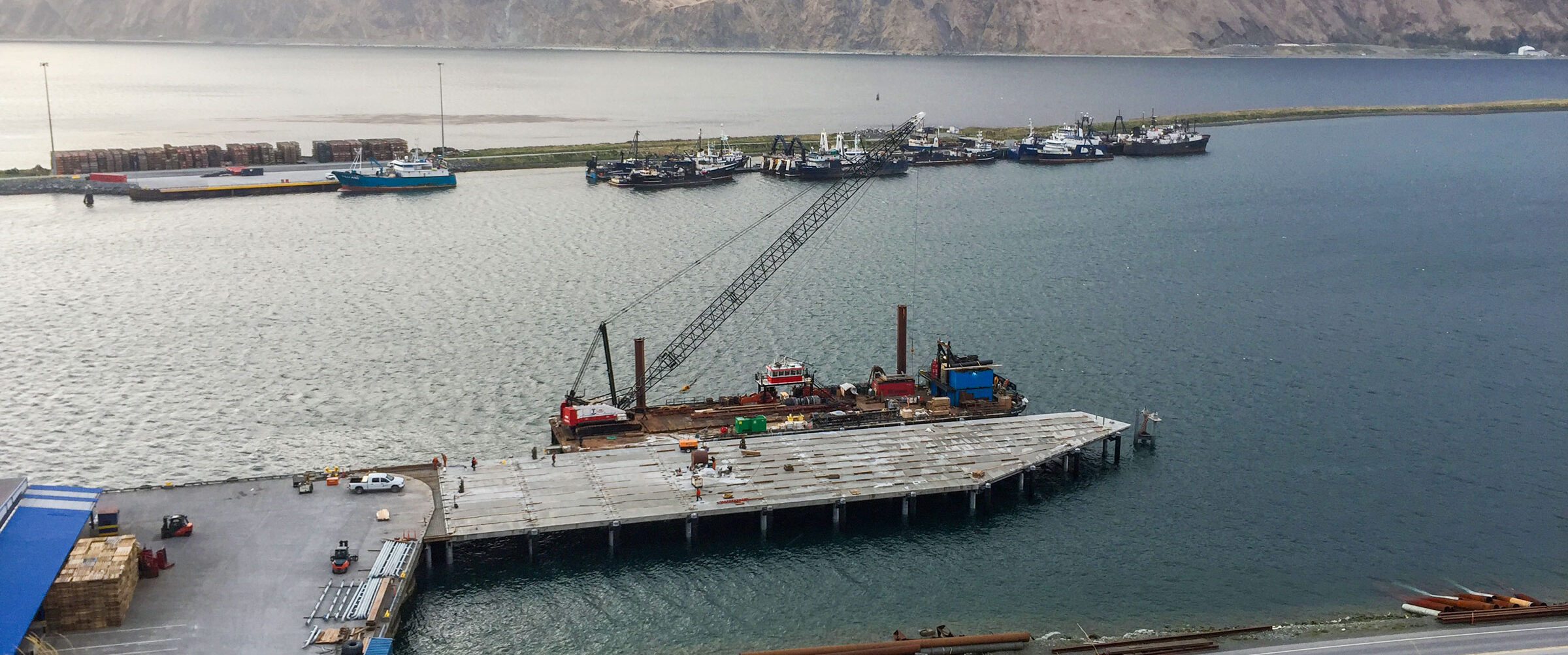 Kloosterboer Dock
Project Details:
Owner: Kloosterboer Dutch Harbor, LLC
Contractor: Turnagain Marine Construction
Project Location: Dutch Harbor, Alaska
Engineering Service: Marine Structure Engineering
Key Staff:
Dennis McGee
Alex Dunn

Project Summary:
McGee Engineering worked with Turnagain Marine Construction on this design-build contract to construct a heavy duty freight dock. The project owner, Kloosterboer Dutch Harbor, wished to extend their existing facility's berthing line to the southwest. The dock needed to be constructed to allow for 750 psf uniform loading while ensuring a 50 year service life in extreme conditions of Dutch Harbor.
At the base of the dock there is galvanized steel pile that are capped with precast prestressed concrete panels. The fender system is comprised of HDPE sleeved steel pile along with a rubber energy absorber fender system. A heavy duty galvanized steel bull rail runs along the edge of the dock with 13 mooring bollards. The dock extension has mooring and berthing capabilities along the East and the West edge of the dock, as well as a diagonal berth on the south face of the dock.
Project Gallery:
Click on an image to see it larger