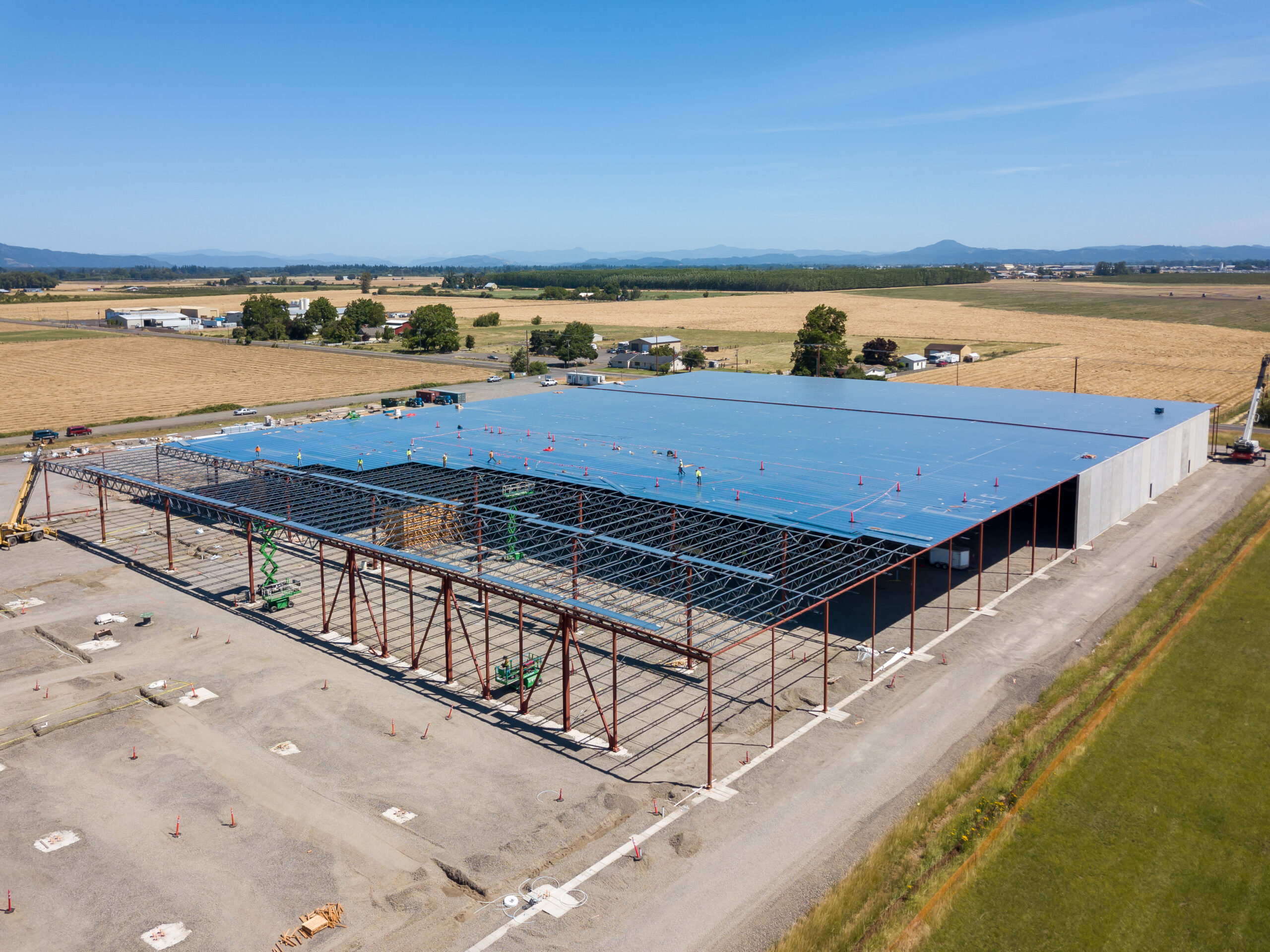 Northern Gold Foods
Project Details:
Owner: Northern Gold Foods
Contractor: Chambers Construction
Architect: Eric Hall Architects
Project Location: Junction City, Oregon
Engineering Service: Structural Engineering
Key Staff:
Dave Morris
Dan Herford

Project Summary:
The Northern Gold Foods project entailed the design and construction of a new 300,000 square foot food manufacturing plant between Eugene and Junction City. This was a project that was being designed as it was being built. Working closely with the Owner/Architect/Contractor team McGee Engineering was able to adapt to the evolving nature of the building and work within an intricate process that included 11 permit phases.
This was a combination of self-designed work and work designed by specialty contractors. Precast-Prestressed-Insulated wall panels furnished and designed by one specialty designer connected to open-web steel joists designed by another specialty designer. It was McGee Engineering's responsibility to provide the design loads, design the structural connections and review shop drawings to ensure that everything fit together.
Normally in a tilt-up style building the exterior walls are set and braced and then the roof is built to match. Due to the schedule the contractor wanted to install the roof system first and bring in the wall panels later. This required the design of temporary supports and temporary bracing which allowed the Contractor to keep working while the panels were still being cast.
Project Gallery:
Click on an image to see it larger