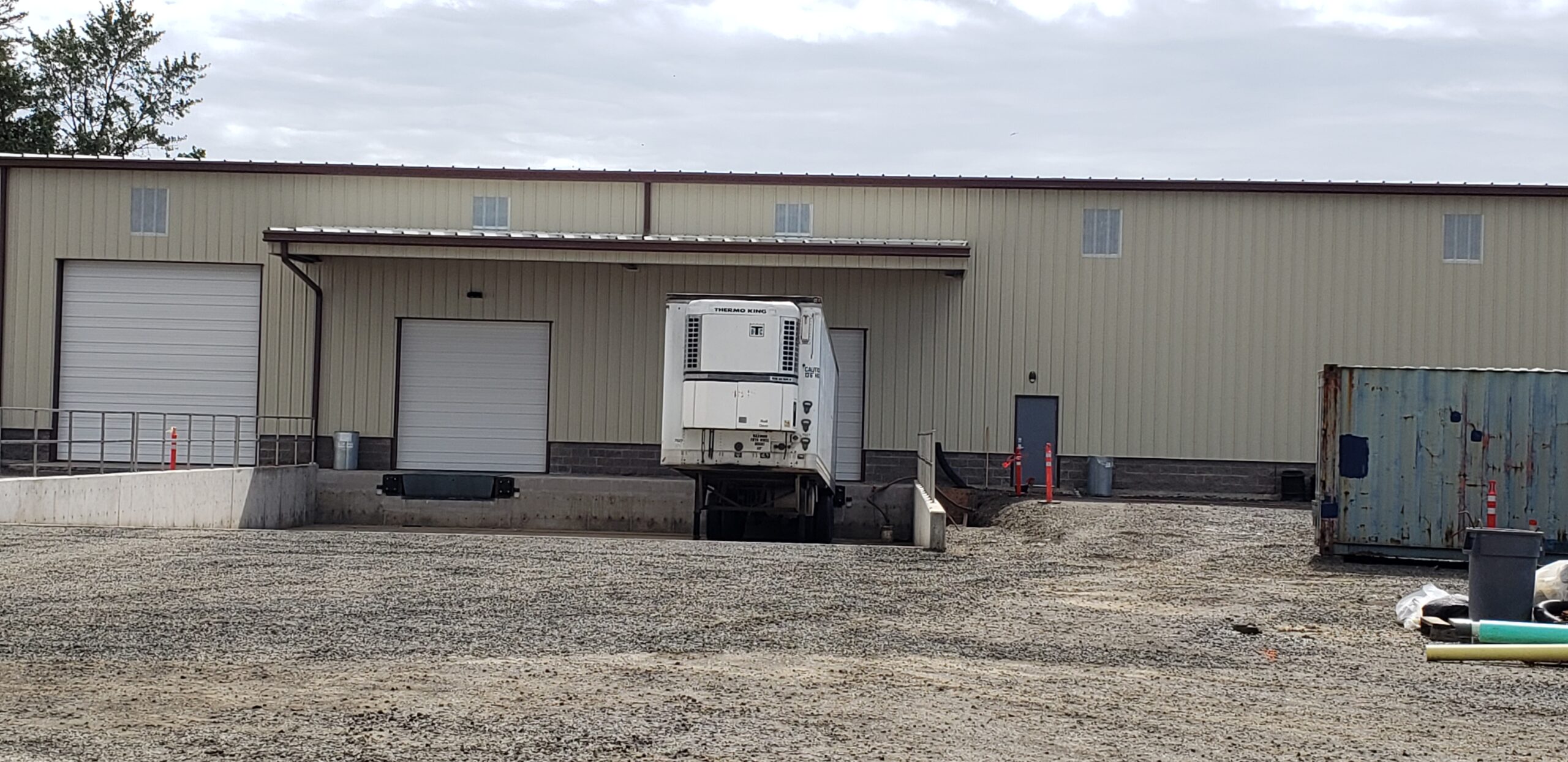 Stahlbush Island Farms – WK&K Storage
Project Details:
Owner: Stahlbush Island Farms
Contractor: Gerding Builders
Architect: Varitone Architecture
Project Location: Corvallis, Oregon
Engineering Service: Structural Engineering
Key Staff:
Dan Herford
Dave Morris

Project Summary:
The WK&K storage building is a 57,000 square foot pre-engineered metal building for the storage of farm products. McGee Engineering worked with the Owner/Architect/Contractor/Metal Building Supplier team to design the foundation for the steel structure. The foundation design included the design of a concrete masonry wainscot. The project also had a recessed loading dock and ramp with dock levelers.
Project Gallery:
Click on an image to see it larger